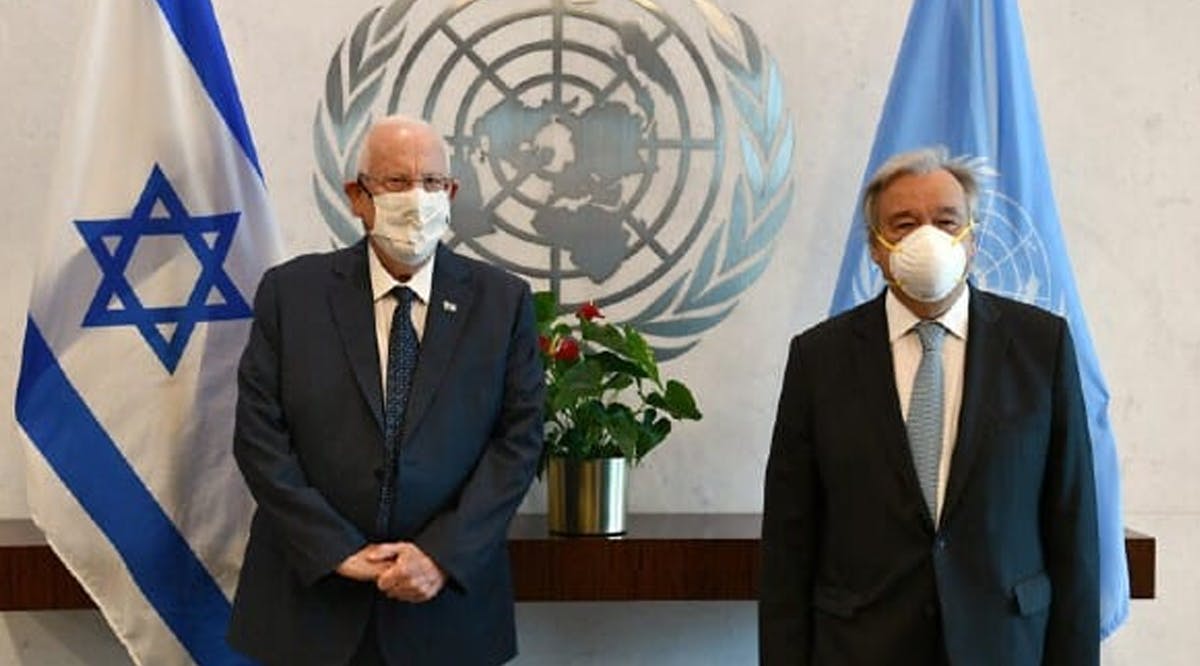 Israel's President Tells UN Chief: Your Bias Won't Bring Peace
Israeli President Reuven Rivlin met with U.N. Secretary-General Antonio Guterres on Tuesday at the U.N. headquarters in New York as part of his farewell tour of the United States.
During the meeting, Rivlin addressed anti-Israel bias in the U.N. and called for it to end.
"Our region, the Middle East, needs trust between people. Peace between Israel and the Palestinians will never ever be achieved by anti-Israeli resolutions or investigation committees," Rivlin told Guterres according to a news release.
Rivlin was accompanied by Lea Goldin, mother of Hadar Goldin whose body is being held by Hamas in Gaza. (i365 / VFI News)
"Lord, we pray that you will uproot any anti-Israel and antisemitic notion within the U.N.".
The articles included in this publication do not necessarily reflect the views or opinions of Vision for Israel. We try to provide accurate reporting on news pertinent to Israel, the Middle East, the diaspora, and Jewish issues around the world—and we hope that you find it both informative and useful for intercessory prayer.