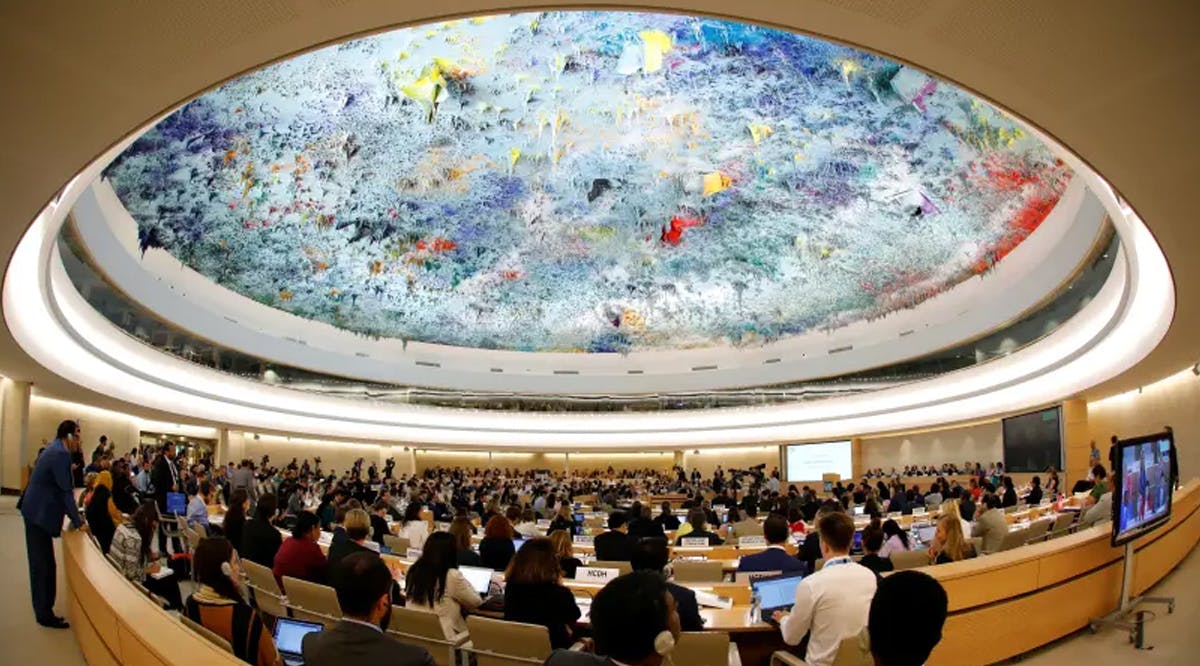 UN Opens Israeli War Crimes Probe Following Gaza War, Calls for Embargo
The United Nations Human Rights Council voted 24-9 Thursday to launch an investigation against Israel for alleged war crimes, including during the recent war against Hamas in the Gaza Strip and called for an arms embargo against the Jewish state.
An additional 14 countries out of the 47-member body abstained. None of the European Union countries supported the measure.
It marks the first time that the UNHRC created a permanent fact-finding mission with respect to any UN member state. Israel's Foreign Ministry immediately stated that it had no intention of cooperating with the probe.
Prime Minister Benjamin Netanyahu stated: "Today's shameful decision is yet another example of the UN Human Rights Council's blatant anti-Israel obsession. (JPost / VFI News)
And you will know the truth, and the truth will set you free. - John 8:32
"Lord, we ask that you will open up the eyes of the nations to the fact that Israel was defending itself from terrorists who had the intention of harming Israelis. We pray that the lies being spoken against Israel will be silenced and the truth will shine forth."