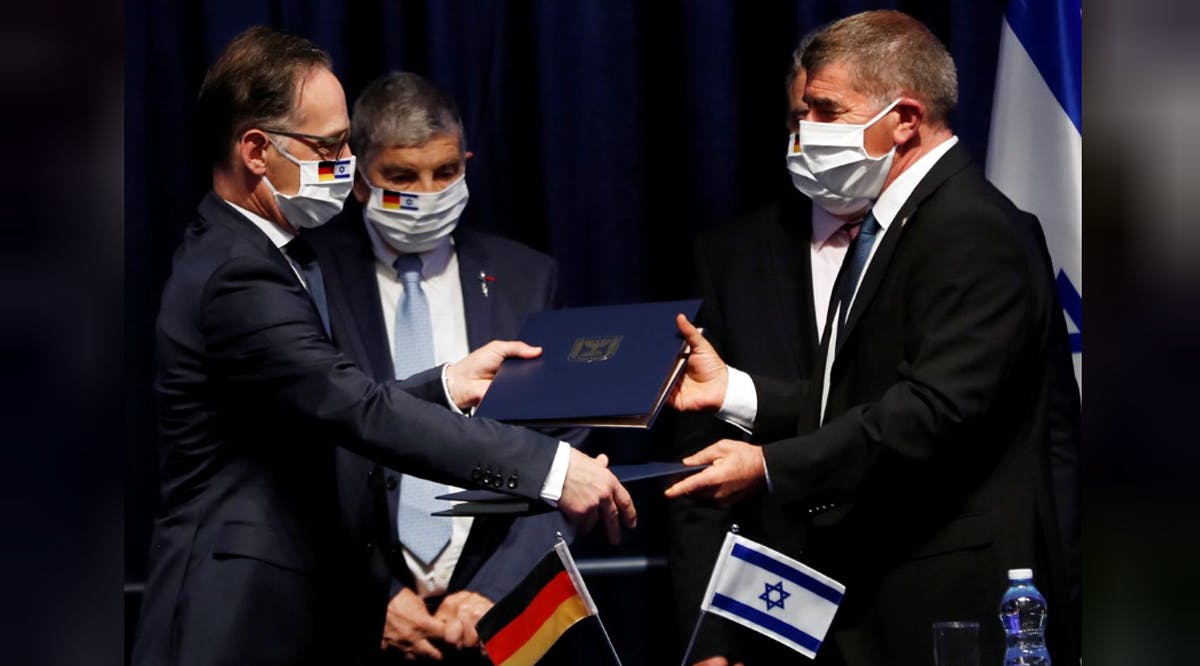 Netanyahu Committed to Annexation Amid Threat of EU Sanctions
The EU is applying pressure to impose sanctions on Israel if it proceeds with its plan to annex parts of the West Bank next month, German Foreign Minister Heiko Maas told Prime Minister Benjamin Netanyahu on Wednesday.
The first high-level dignitary to visit Jerusalem since the establishment of the new government, Maas arrived on Wednesday to try to convince Netanyahu to back down from his plan to begin the process of unilaterally annexing up to 30 percent of the West Bank on July 1.
In addition to pressures within the EU – Israel's biggest trading partner – to adopt punitive measures against Israel if it moves forward with annexation, Maas said the states could also move forward with recognizing a Palestinian state.
Netanyahu told Maas that any peace plan must take Israeli settlements into account. "Any realistic plan must recognize the reality of Israeli settlement in the territory and not nurture the delusion of uprooting people from their homes," he said. (J. Post / VFI News)