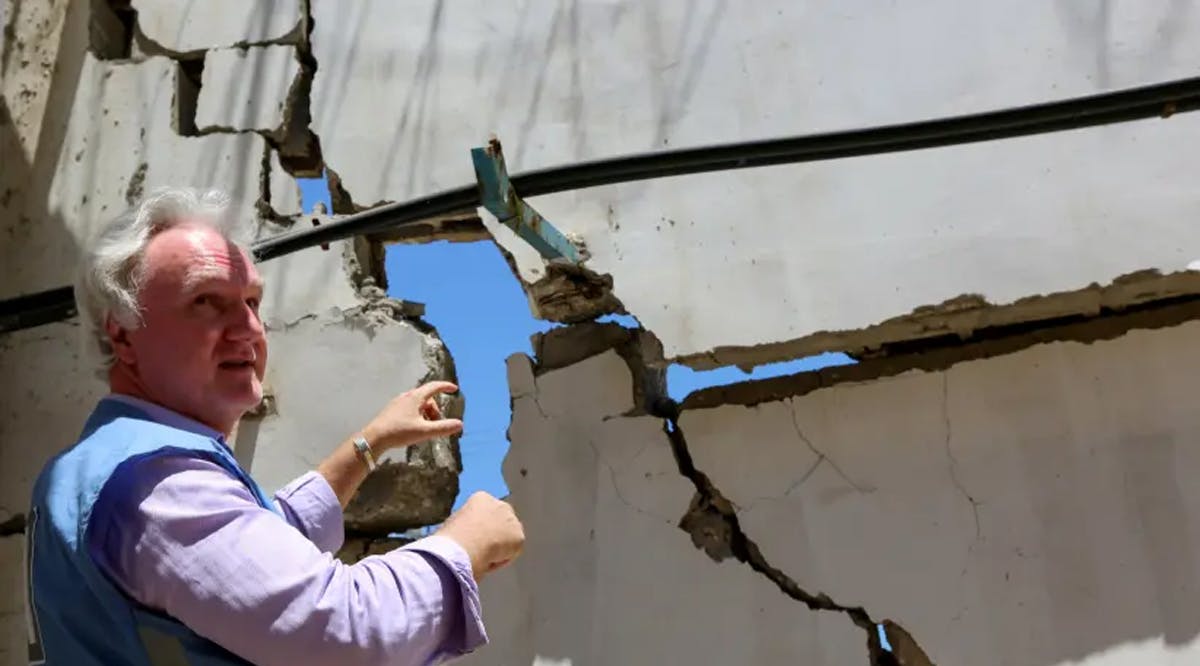 UNRWA Finds Tunnel Under One of its Gaza Schools
A tunnel used by Palestinian militants in Gaza was discovered under one of the United Nations Relief and Works Agency schools last month.
UNRWA said that the tunnel was not connected to the school. There is no "indication of the existence of any entry or exit points for the tunnel within the premises," it added.
The UNRWA Zaitoun Preparatory Boys' School "A" and Elementary Boys' School "A" was one of two of the organization's facilities damaged during the 11-day Gaza war that ended on May 21.
At the end of May, UNRWA found what "appears to be a cavity and a possible tunnel, at the location of the missile strike," the organization reported over the weekend.
"The depth of the cavity is approximately 7.5 meters below the surface of the school. UNRWA discovered the existence of a possible tunnel in the context of the investigation of the fired missile," it explained in a statement to the media. (JPost / VFI News)
Be sober-minded; be watchful. Your adversary the devil prowls around like a roaring lion, seeking someone to devour. - 1 Peter 5:8