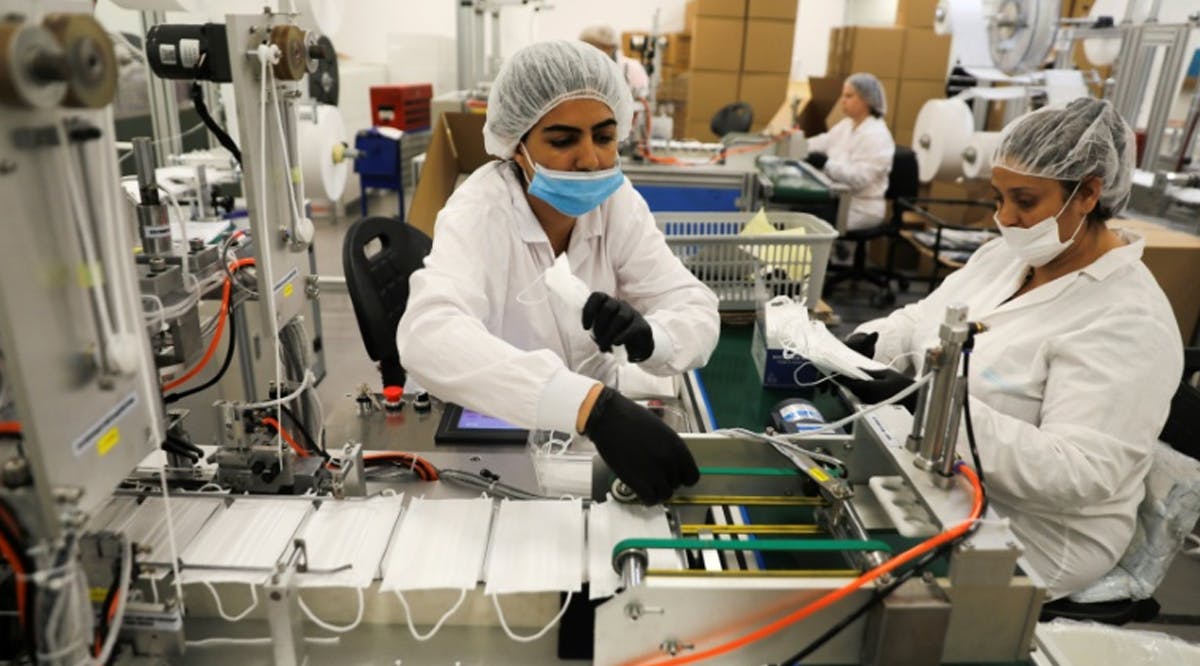 Israel Aims to End Imports by Making Own Masks
At an industrial park in Sderot, a city abutting the Gaza Strip, factory staff this week started producing the first of millions of high-spec N95 masks. Sion Medical Company usually produces dressings, gauzes, and other medical products, only turning its attention to masks when the Israeli government ordered millions of them.
Israel has requested 40 million regular sanitary masks, plus 11 million N95 models which offer a higher level of protection.
"We have risen to the challenge that the state of Israel put forward, to make enough masks as quickly as possible so that Israel doesn't need to import anymore," said Lev, barely heard above the whirl of machines.
He said the firm can produce four million regular masks and two million N95 ones a month, the latter with machines imported from China by the defense ministry. Mask-wearing is mandatory in public and Prime Minister Binyamin Netanyahu has urged Israelis to stick to the rule to keep infection rates down. (INN / VFI News)