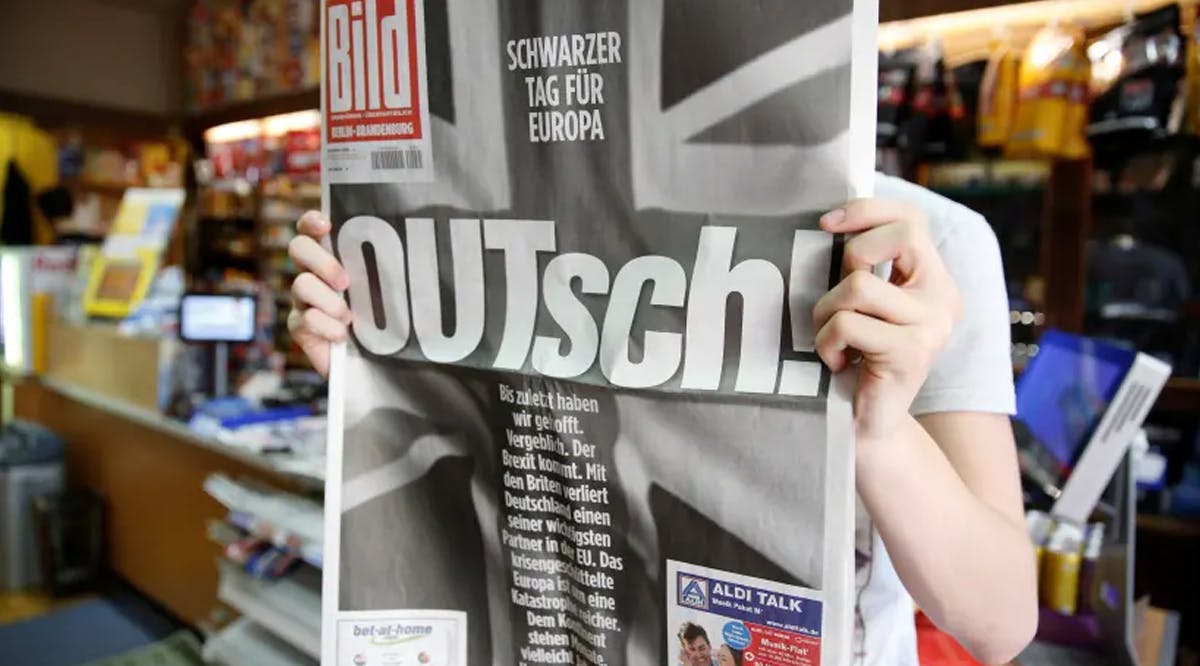 German Media Giant: If You're Anti-Israel, Don't Work for Us
Workers who complained about an Israeli flag being posted outside Europe's largest digital publishing house should look for new jobs, Axel Springer SE CEO Mathias Döpfner told the company's 16,000 employees last Thursday.
"I think, and I'm being very frank with you, a person who has an issue with an Israeli flag being raised for one week here, after antisemitic demonstrations, should look for a new job," he said in a video conference with employees around the world.
Berlin-based Axel Springer, which was founded in West Germany in 1946, is the largest digital publisher in Europe. It owns Bild, Die Welt, Business Insider, Politico Europe, and many other news brands, as well as Israel's largest classified-ads website, Yad2. (JPost / VFI News)
I appeal to you, brothers, by the name of our Lord Jesus Christ, that all of you agree, and that there be no divisions among you, but that you be united in the same mind and the same judgment. - 1 Corinthians 1:10
The suggestions, opinions, and scripture references made by VFI News writers and editors are based on the best information received.

Want to see more from VFI? Follow us on Facebook! Our official Facebook name is Vision for Israel. Follow us there and please hit "like" if you like us.