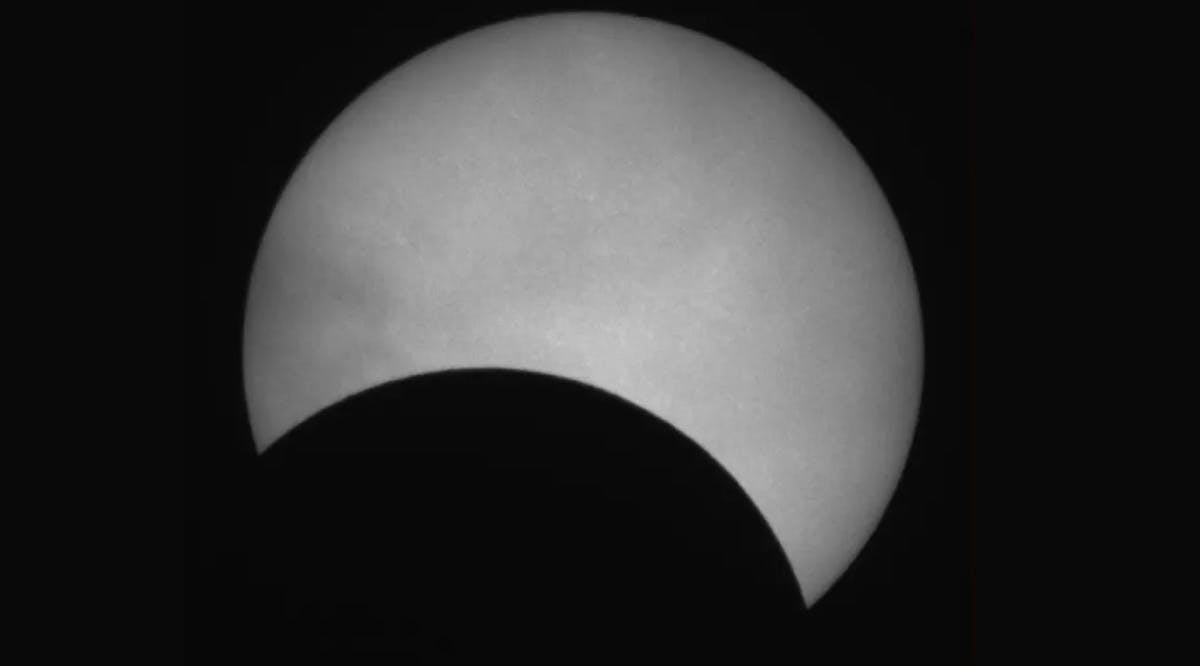 Rare Solar Eclipse Dims Israel
As the moon passed between the sun and the earth it first appeared to touch the sun's edge at 7:25 a.m. in Jerusalem, a minute later in Tel Aviv, moving to maximum eclipse at 8:24 in Jerusalem when approximately 35% of the sun was blotted out. The spectacle lasted until 9:30 a.m. in the capital when the moon finally left the sun's edge behind.
The phenomenon won't be seen again in Israel until 2027. Solar eclipses happen between two and five times a year and are normally named for their maximum point, when the moon covers the most area of the sun.
2020 sees two solar eclipses. Sunday's June 21 eclipse happened to fall on the longest day of the year, but another will pass across South America and the Pacific and Atlantic oceans in December, when the moon will block the sun's light entirely as it will be closer to Earth at that time. (JPost / VFI News)
"And on that day," declares the Lord God, "I will make the sun go down at noon and darken the earth in broad daylight. —Amos 8:9