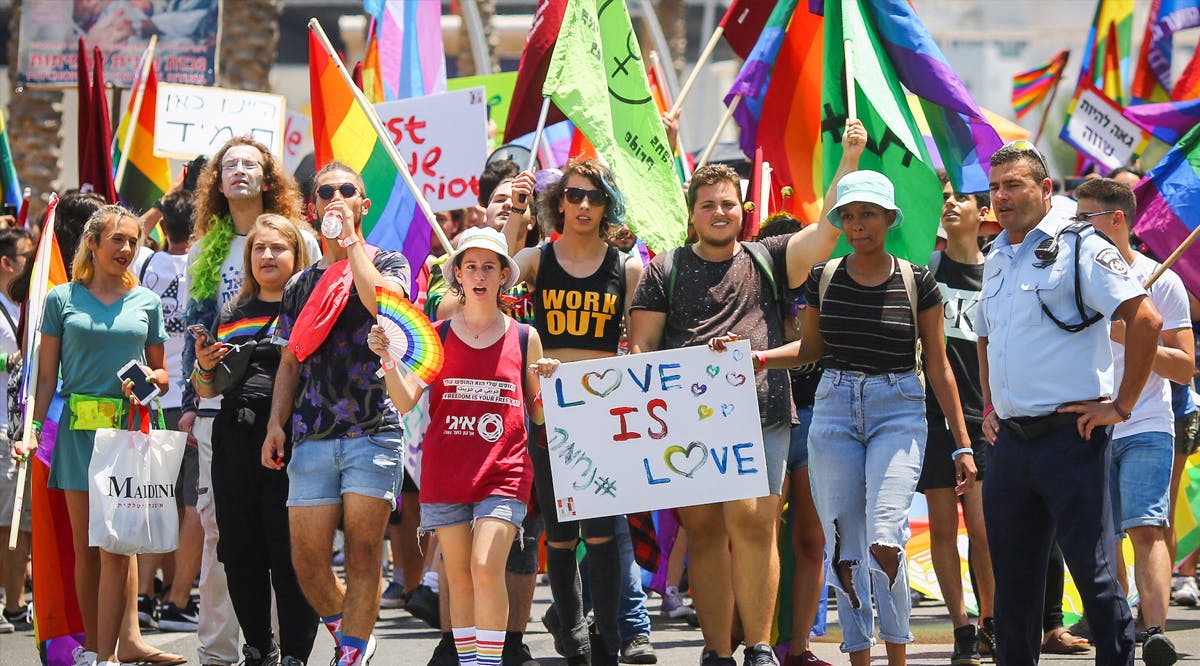 Tel Aviv to Recognize Same-Sex and Interfaith Couples
The Tel Aviv-Jaffa municipality will recognize same-sex, interfaith, and other couples who are otherwise not eligible to be married by the state's religious authorities, announced Tel Aviv-Jaffa Mayor Ron Huldai, in honor of the city's Pride Week, on Sunday.
"We hope the government also will move towards the 21st century and promote in law the rights of the (LGBT) community — the right to marry, to equal parenting, to protection from hate crimes and workplace bullying and more," Huldai said.
Those couples who live together will be allowed to register their relationship with a statement to the city. They will be eligible for municipal benefits, including housing tax discounts, and easier enrollment of their children into public daycares and schools.
The recognition on the municipal level has no impact on recognition on the national level. Same-sex and interfaith marriages are not performed by the rabbinate, and those performed in Israel are not recognized by the state. Marriages performed outside of Israel can be registered with the state. (INN / VFI News)