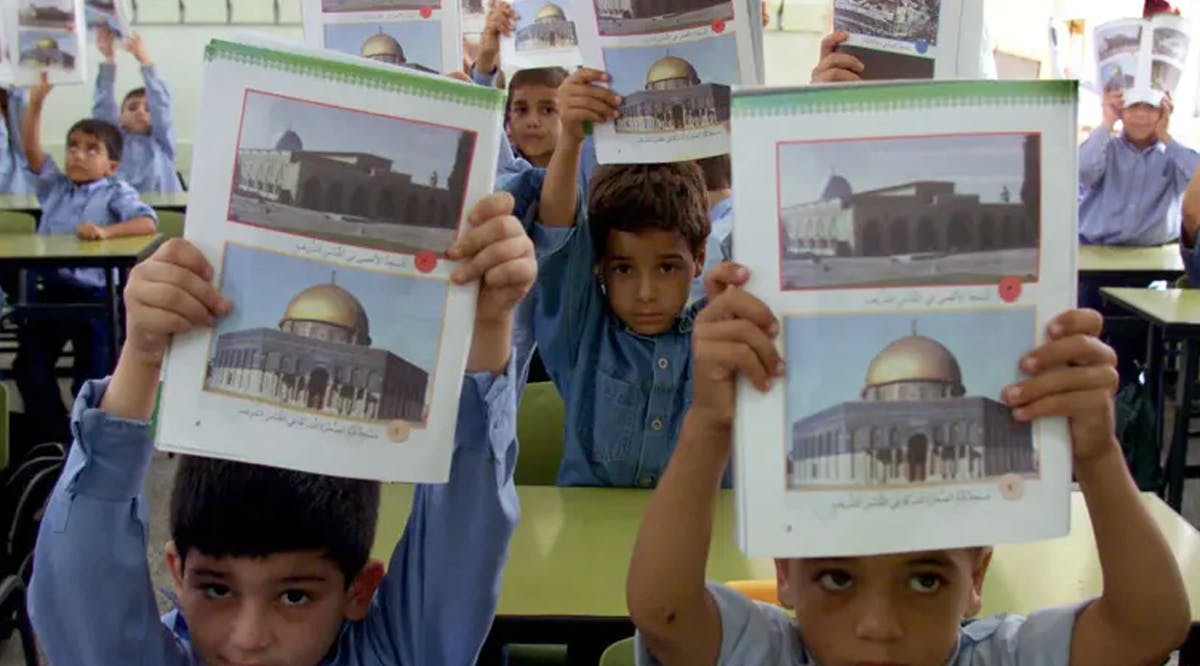 Norway Cuts Funding to Palestinians Over Hateful, Violent Textbooks
Norway said Thursday that it will withhold half of the year's funding to the Palestinian Authority's education system until it stops using textbooks that promote hate and violence. A report by the NGO IMPACT-se that found incitement to hatred, violence and martyrdom in PA textbooks.
In May, the European Parliament passed resolutions that condemn the Palestinian Authority for continuing to teach hate and oppose EU aid to the Palestinian Authority being used for this purpose.
"This is an unprecedented decision by Norwegian Foreign Minister Ine Eriksen Søreide," IMPACT-se CEO Marcus Sheff said in a statement. "In carrying out the declaration of the Norwegian parliament in December 2019 to cut Norwegian aid to Palestinian education until the hate is removed from textbooks, the minister has taken a principled stand, championing the teaching of respect for the Other, tolerance and peacemaking as the way to resolve conflict." (J. Post / VFI News)
Be kind to one another, tenderhearted, forgiving one another, as God in Christ forgave you. — Ephesians 4:32
"God, we ask that you intervene in the lives of these young people—to show them a way of love, instead of hatred."