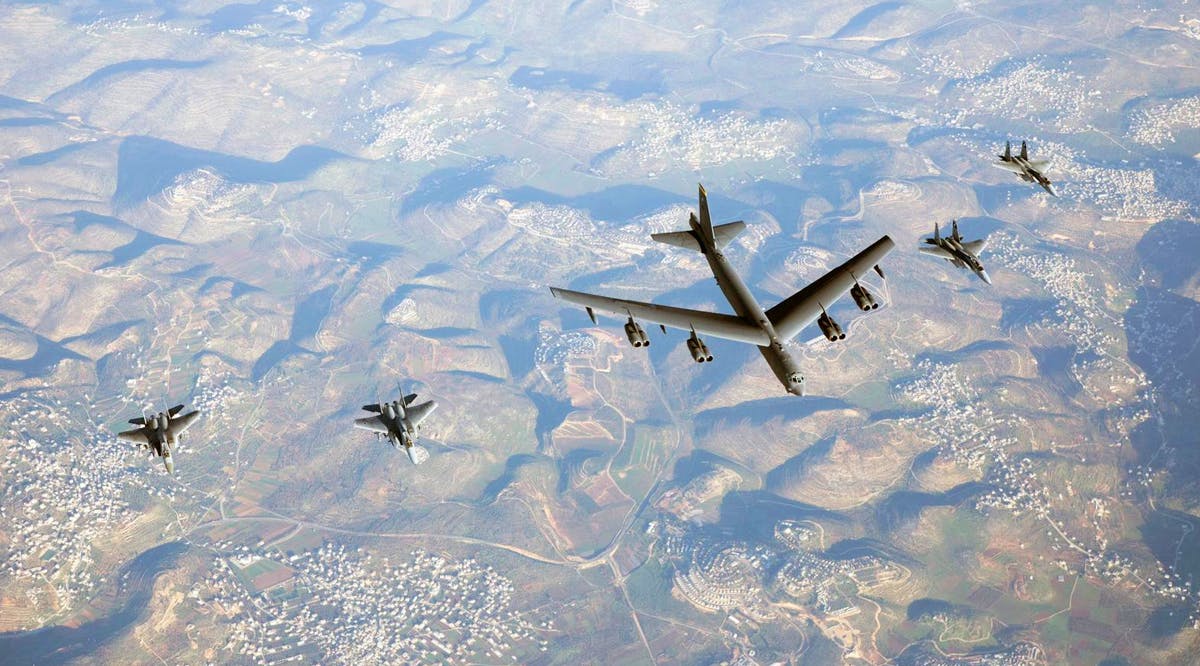 Israeli Jets Escort American B-52s During Flyby, In Show of Force to Iran
Israeli F-15 fighter jets escorted two American B-52 bombers through Israeli airspace on Sunday in a new show of force by the United States against Iran — with an Israeli element — amid rising tensions in the region.
Recent weeks have seen multiple attacks on American military bases in Iraq by Iran-linked militias, including one last week that resulted in the death of an American contractor, as well as an attack on an Israeli-owned ship in the Gulf of Oman that Israel has blamed on Tehran. Late last month, the US responded to the rocket attacks on its bases with an airstrike on an Iran-linked militia in Syria, killing at least one member.
Sunday's flyby through the region by the B-52 heavy bombers was at least the seventh such maneuver in the past six months. It marked the first time that Israeli planes were photographed accompanying the US bomber, however. (TOI / VFI News)
"Be strong and courageous. Do not fear or be in dread of them, for it is the Lord your God who goes with you. He will not leave you or forsake you." - Deuteronomy 31:6