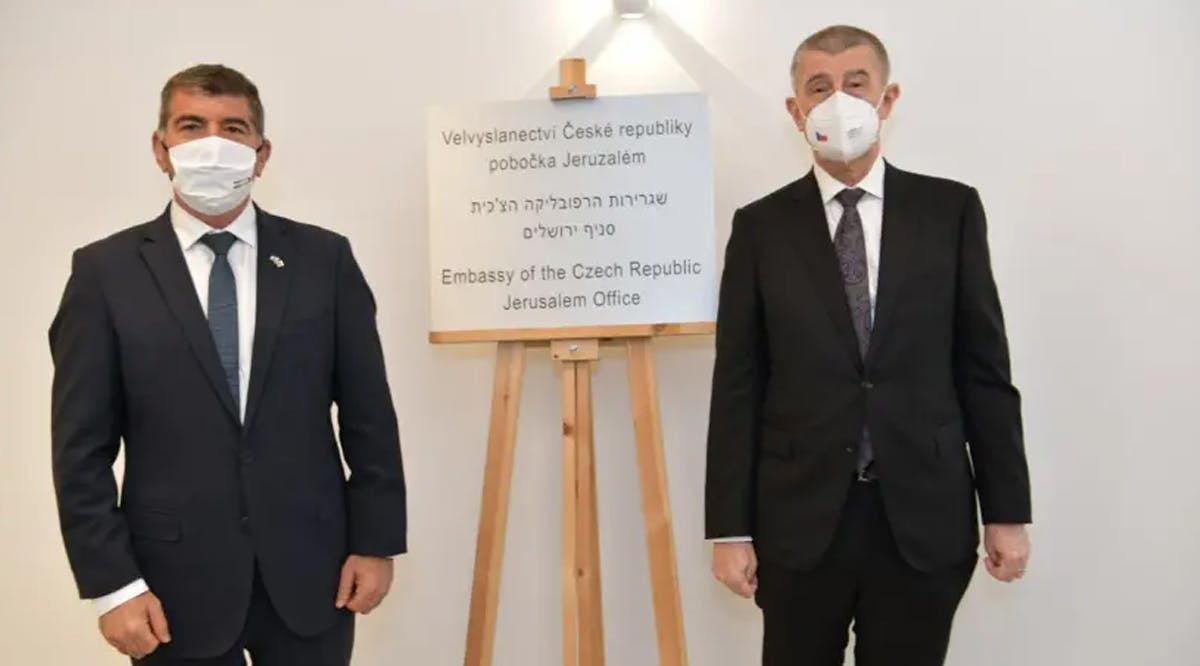 Czech Republic Opens De Facto Embassy to Israel in West Jerusalem
The Czech Republic opened a full-fledged diplomatic mission in west Jerusalem on Thursday as a sign of its recognition that the city is Israel's capital.
"We, the Czech Republic, are opening here in Jerusalem on Washington Street our diplomatic representation," said Czech Prime Minister Andrej Babiš, as he inaugurated the new office together with Foreign Minister Gabi Ashkenazi.
Babiš clarified that the country's embassy is still located in Tel Aviv, but that the new office would be a branch of that embassy.
"We will have a full-fledged diplomatic mission here in Jerusalem," Babiš said. "It will deal with a lot, ranging from politics and economic cooperation to the consular agenda and other topics. It will have its permanent staff and work under the lead of our embassy in Tel Aviv." (JPost / VFI News)
Jerusalem—built as a city that is bound firmly together, to which the tribes go up, the tribes of the Lord, as was decreed for Israel, to give thanks to the name of the Lord. There thrones for judgment were set, the thrones of the house of David. - Psalm 122:3-5