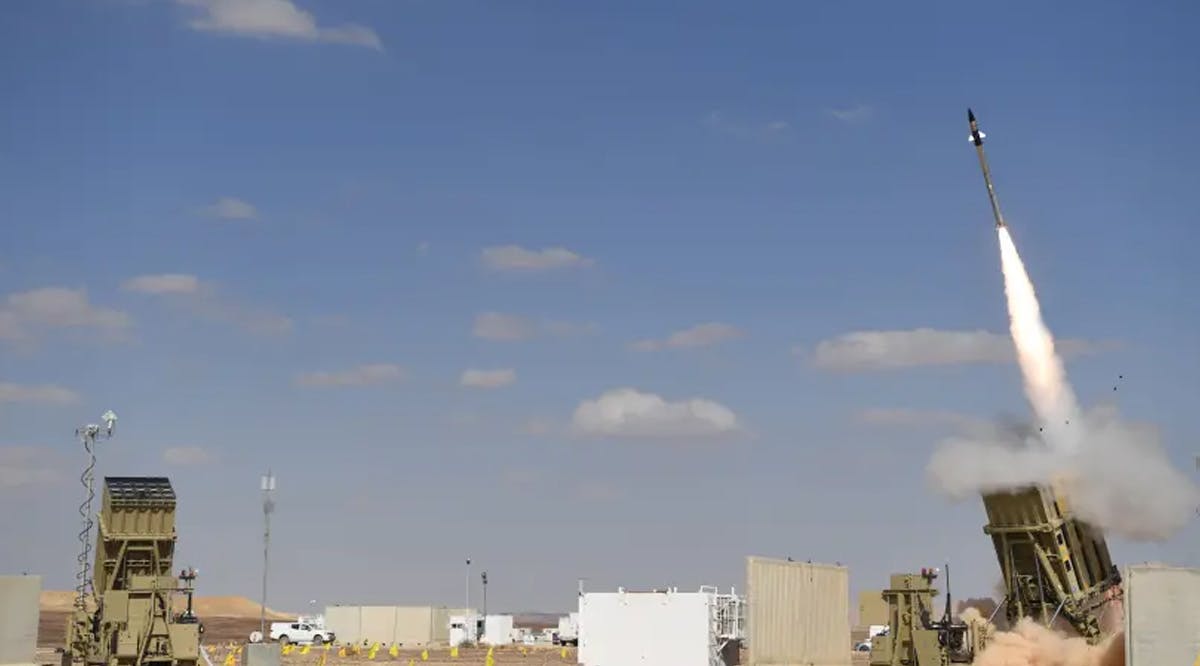 Iron Dome Shoots Down Drones, Rocket Barrage Simultaneously in Hi-Tech Leap
After significant upgrades, Israel's famed Iron Dome missile defense system successfully and simultaneously intercepted a barrage of rockets and drones in a recent round of tests.
The news comes as the IDF warns of a possible new confrontation with Hezbollah in Lebanon where the Iranian-backed terrorist group is constantly working to improve its missile and drone capabilities. The tests were completed on Tuesday by the Defense Ministry and Rafael Advanced Defense Systems, demonstrating a significant upgrade of Iron Dome's technological capabilities.
The Iron Dome was tested in a range of complex scenarios and successfully intercepted and destroyed targets simulating existing and emerging threats, including the simultaneous interception of multiple drones as well as a salvo of rockets and missiles. (JPost / VFI News)
"Rescue the weak and the needy; deliver them from the hand of the wicked." - Psalm 82:4