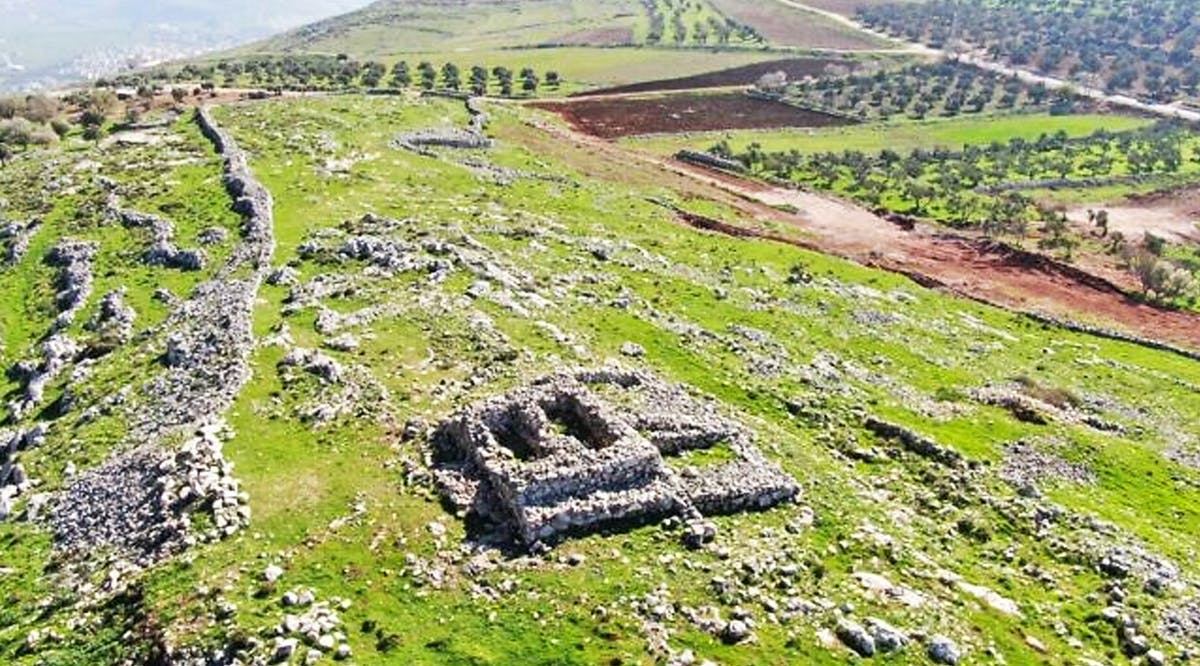 Settlers Take on West Bank Archaeology as Ancient 'Joshua' Wall Tumbles Down
On January 26, Shooki Levine witnessed the aftershocks of what he describes as a "terrorist attack." At an extremely rare early Iron Age archaeological site on Mount Ebal near the West Bank city of Nablus, an outer wall that had stood for over 3,000 years was repeatedly breached during Palestinian Authority roadworks, causing irreversible damage.
While the interpretation of what exactly this cultic site was used for — and by whom — is still up for debate, a consensus of archaeologists date it to somewhere around the 11th century BCE, or when the Israelites evidently began to settle the land of Canaan.
The site is also revered by some Christians and Jews as the place where the biblical Joshua built an altar as commanded in Deuteronomy 27, which is described in Joshua 8:31 as "an altar of unhewn stones, upon which no man had lifted up any iron." In the 1980s, Prof. Adam Zertal proposed the altar explanation after undertaking several seasons of excavations there.
The scientific archaeological community has largely rejected this biblical identification, but researchers are unanimous over its significance, regardless of whether it is the site of Joshua's altar.
Over three millennia later, the site has become the focal point of a campaign by settlers who want Israel to take a more active role in preserving archaeological sites in Palestinian-controlled areas, and who may have wound up doing harm via a covert attempt to "repair" the ancient wall. (TOI / VFI News)
"God, we ask that you put an end to the destructive conflict in the land."