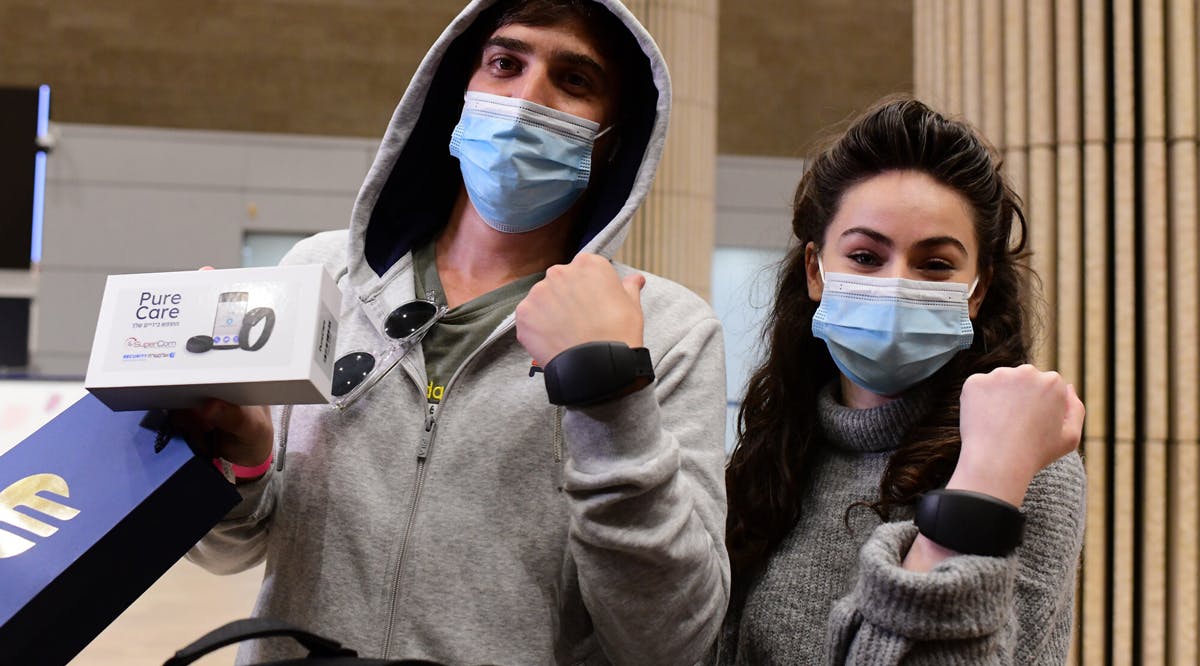 Coronavirus: Knesset Okays Electronic Bracelet for Returnees from Abroad
All Israelis returning from abroad can be required to wear an electronic bracelet to ensure that they isolate at home, or be quarantined in a hotel, according to a bill approved by the Knesset on Wednesday.
The legislation gave the government authorization to force those who enter the country from abroad or from specific countries to choose between the two options, except for children under 14 and other special humanitarian cases.
All those currently entering the country are required to isolate unless they present a vaccination or a recovery certificate issued by the Israeli Health Ministry. Those who were inoculated or who recovered abroad can be released from the quarantine if they undergo a serological test to prove their level of antibodies. (JPost / VFI News)
"God, we ask that you continue to bless the people of Israel with healing and increased freedoms as they return to normalcy."
The articles included in this publication do not necessarily reflect the views or opinions of Vision for Israel. We try to provide accurate reporting on news pertinent to Israel, the Middle-East, the diaspora, and Jewish issues around the world—and we hope that you find it both informative and useful for intercessory prayer.