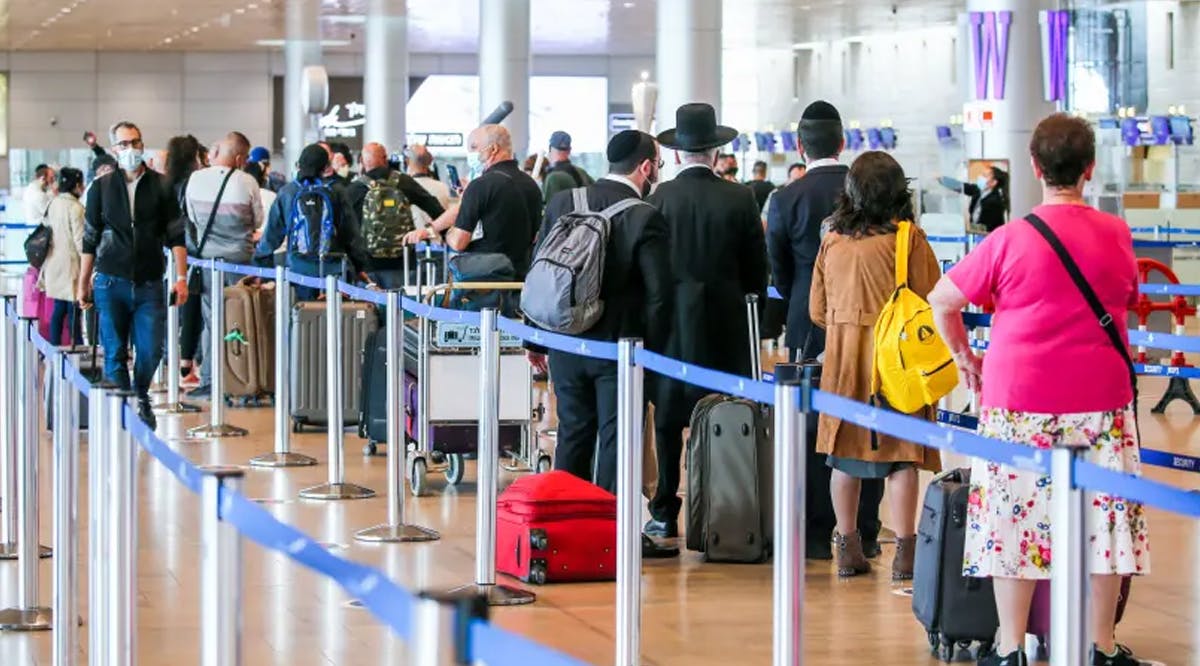 High Court Rules Skies to Open for Returning Israelis
The High Court of Justice declared as unconstitutional on Wednesday the government's limit of 3,000 people per day to enter Ben-Gurion Airport, which was imposed to minimize coronavirus transmission.
The High Court ruled that the restriction must end on Saturday, three days before the elections on Tuesday.
Thousands of Israelis have been unable to return to the country since the restrictions were imposed in late January. The restrictions also impacted Israelis wanting to return home to vote.
Israel's coronavirus commissioner Prof. Nachman Ash criticized the High Court's ruling lifting the restrictions to allow Israelis to return to vote, saying it will increase COVID-19 morbidity rates and heighten the risk from dangerous variants of the virus. (JPost / VFI News)
There is hope for your future, declares the Lord, and your children shall come back to their own country. - Jeremiah 31:17