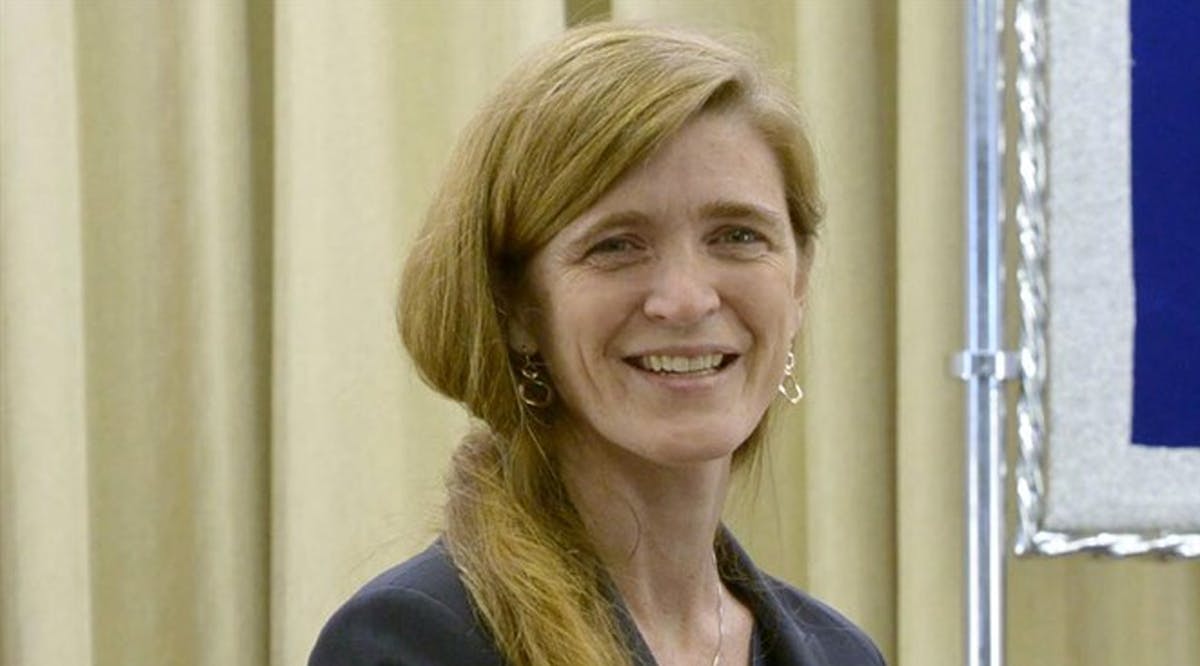 USAID Nominee Samantha Power Questioned Over Record as U.N. Ambassador
President Joe Biden's nominee for USAID, Samantha Power, is facing tough questions at her confirmation hearing, especially over a controversial decision made during her tenure as U.N. Ambassador under former President Barack Obama in late 2016.
Her decision to abstain from U.N. Security Council resolution 2334, which condemned as violations of international law Israel's presence in "the occupied Palestinian territories" which it defined as including "East Jerusalem" and incorporating the "Old City of Jerusalem," sparked outrage at the time. The historically rare American abstention was the key to the resolution's unanimous passage by the other 14 members of the body.
At a Senate hearing on Tuesday, Senator Ted Cruz (R-TX) slammed Power's decision to abstain from the resolution, calling into question what he described as "the most shameful moment of the Obama administration."
Power refused to answer Cruz's questions about whether she personally supports the resolution. However, she defended her non-vote at the UNSC as part of the Obama administration's continuing strategy to encourage Israel and the Palestinian Arabs to "avoid unilateral steps" including inciting violence, terrorism, and the "building of settlements."
At the hearing, Power said that the two "guiding principles" of her time at the U.N. with regards to Israel were fighting anti-Israel bias and "preserving space for a two-state solution." (INN / VFI News)
"I will bless those who bless you, and him who dishonors you I will curse, and in you all the families of the earth shall be blessed." - Genesis 12:3