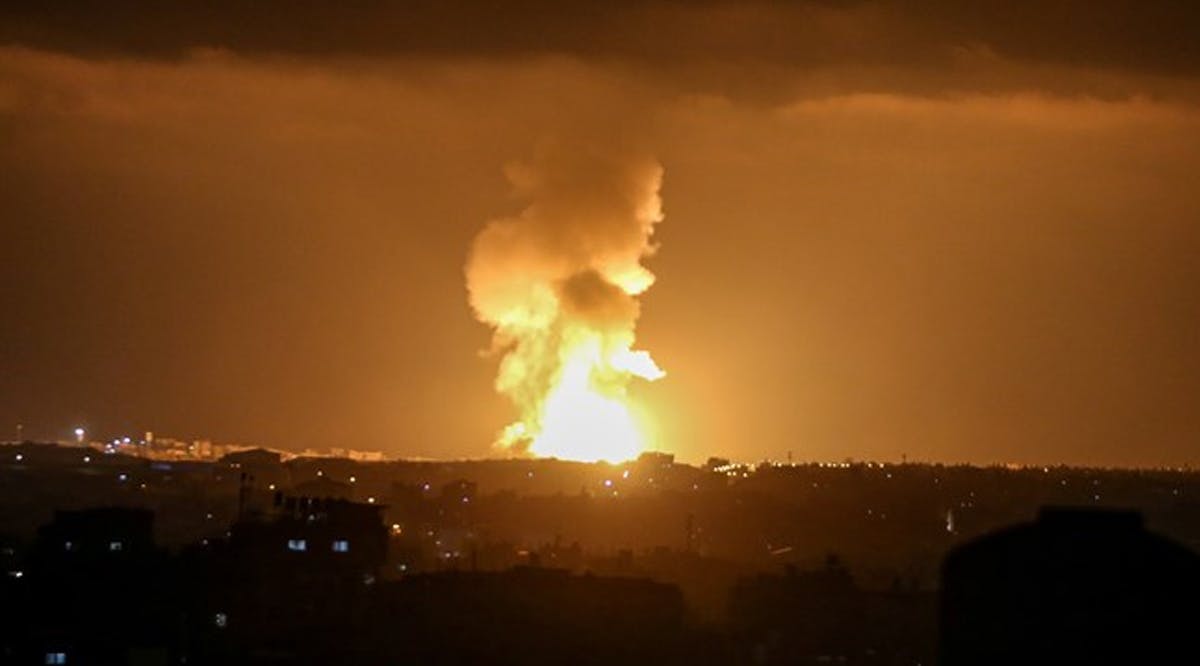 IDF Hits 130 Targets in Gaza, Kills 15
Israeli forces struck over 100 targets across the Hamas-ruled Gaza Strip overnight in response to a series of rocket attacks, an IDF spokesperson said Tuesday morning.
More than 130 targets were hit by Israeli airstrikes late Monday night and early Tuesday morning, after militants operating out of the Gaza Strip launched over 200 rockets into Israeli territory.
During the first and second wave of airstrikes, collectively dubbed 'Operation Guardian of the Walls', Israeli Air Force fighter aircraft, attack helicopters, and army drones struck weapons manufacturing facilities operated by Hamas. (INN / VFI News)
"Lord, please enable the IDF to target the sources of rocket launchers and destroy them. We pray that innocent lives will be protected and that the terrorists' activity would be stopped."