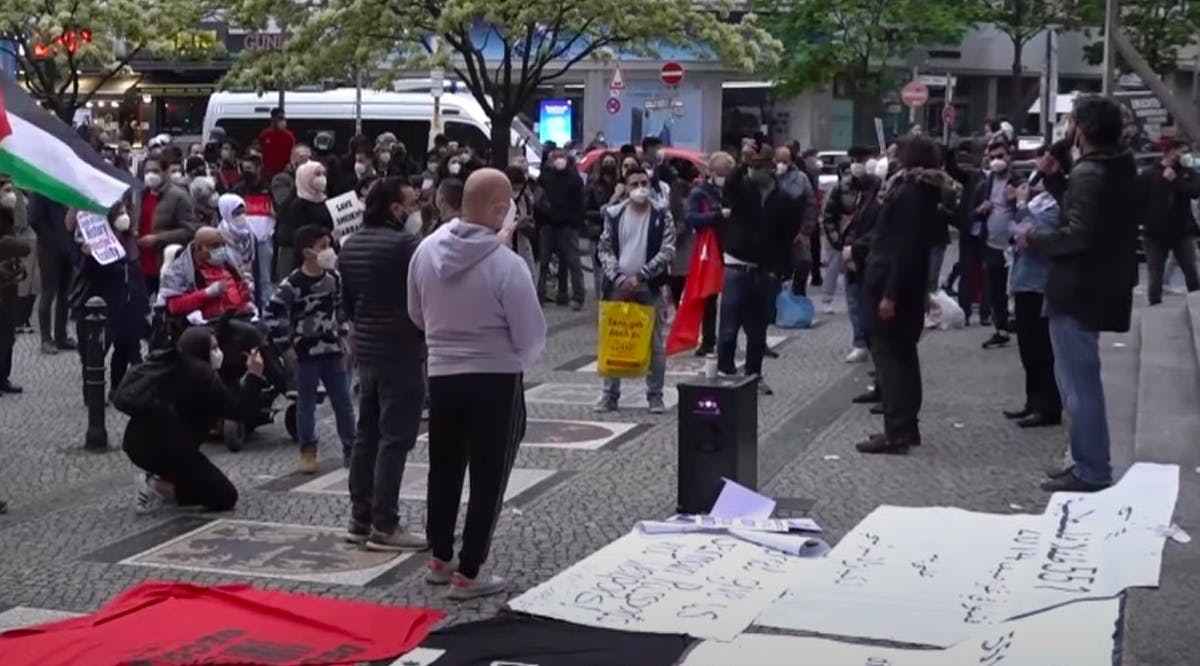 Germany Vows 'No Tolerance' after Israel-Flag Burning Outside Synagogues
Germany on Thursday vowed "unwavering" protection of its synagogues after scattered demonstrations over the escalating military conflict between Israel and Gaza-based terror groups saw protesters shout anti-Israeli slogans and burn Israeli flags.
"There must be no tolerance for attacks against synagogues in our country," German Foreign Minister Heiko Maas told the Funke media group, pledging "unwavering security" for Jewish temples in Germany.
Last week, protesters burned Israeli flags outside synagogues in Muenster and Bonn in western Germany, with 16 people arrested. (TOI / VFI News)
"You shall not hate your brother in your heart, but you shall reason frankly with your neighbor, lest you incur sin because of him. You shall not take vengeance or bear a grudge against the sons of your own people, but you shall love your neighbor as yourself: I am the Lord." - Leviticus 19:17-18
The suggestions, opinions, and scripture references made by VFI News writers and editors are based on the best information received.