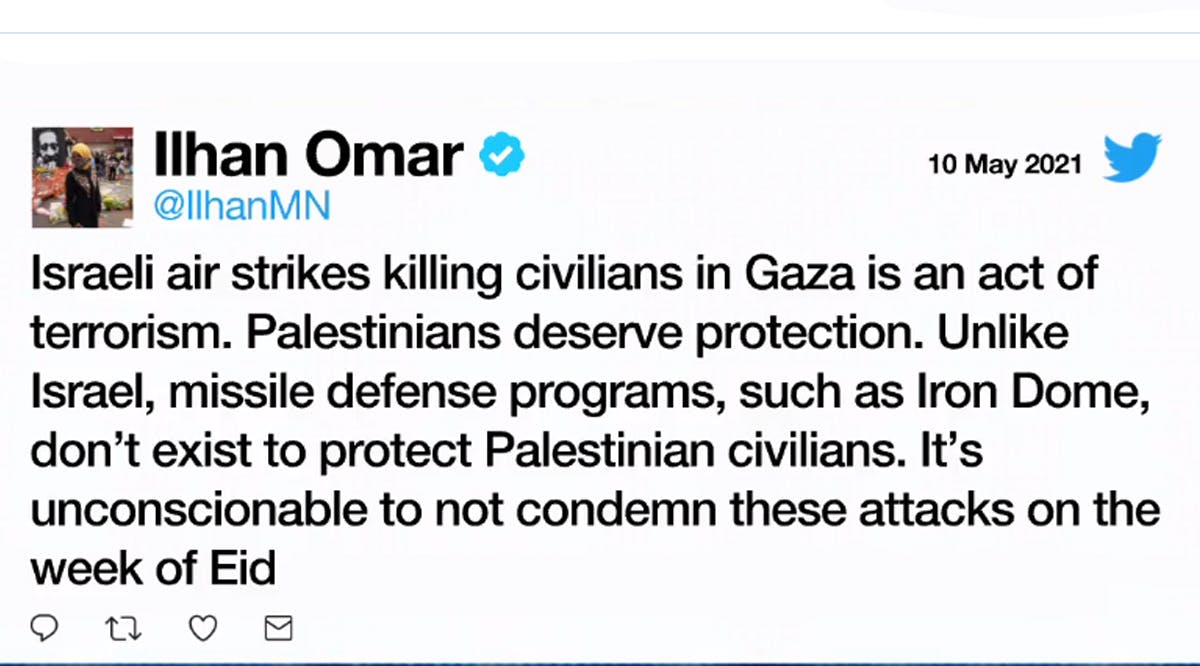 Omar, 'Squad' Members' Under Fire for Criticizing Israeli Air Strikes
Rep. Ilhan Omar, D-MN, and other members of the left-wing "Squad" are facing backlash for their tweets amid intensifying violence between Israel and Hamas this week.
Republican lawmakers and pro-Israel groups are pushing back against remarks by the progressive group that appeared to blame Israel for the violence.
In a Twitter post on Monday, Omar wrote: "Israeli air strikes killing civilians in Gaza is an act of terrorism. Palestinians deserve protection. Unlike Israel, missile defense programs, such as Iron Dome, don't exist to protect Palestinian civilians. It's unconscionable to not condemn these attacks on the week of Eid."
According to Israeli Defense Forces Lt. Colonel Jonathan Conricus, over 1,100 rockets were launched by Hamas into Israel over the last few days. Israeli counteroffensives targeted Hamas and the Islamic Jihad military complexes in Gaza. (Fox / VFI News)