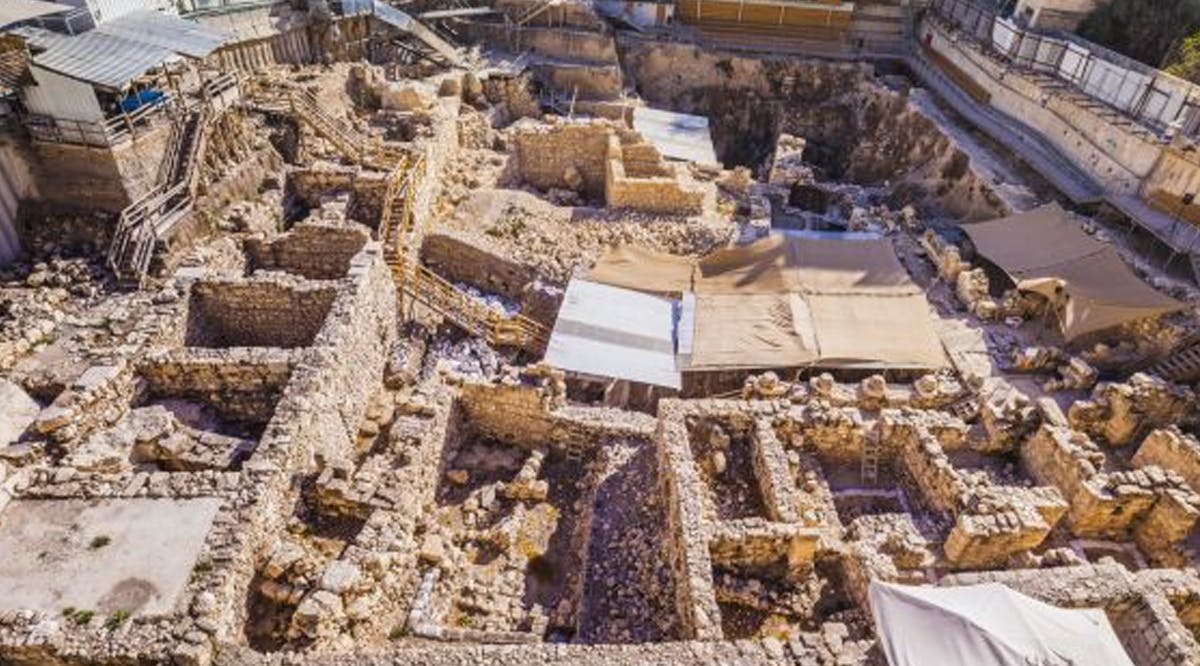 Hidden Underground Chambers Discovered Near Western Wall in Jerusalem
Archaeologists in Israel have discovered ancient treasures—a rare clay seal mark and a 2,600-year-old stone stamp—in the remains of a structure likely destroyed by ancient Babylonians.
The seal and stone stamp both feature ancient Hebrew script, including the first archaeological evidence of the Biblical name Nathan-Melech. The seal mark and stamp likely survived a major fire as evidenced by the presence of charred pottery shards nearby.
Archaeologists have revealed the subterranean system near the Western Wall plaza and its tunnels. Excavations were conducted by the Israel Antiquities Authority in the "Beit Straus" complex beneath the entrance lobby to the Western Wall tunnels.
The subterranean system consists of a courtyard and two rooms arranged in three levels, one above the other. They are connected by staircases hewn from rock.
"This is a unique finding," said Dr. Barak Monnickendam-Givon and Tehila Sadiel, who directed the excavation, in the statement. "This is the first time a subterranean system has been uncovered adjacent to the Western Wall." (Fox / VFI News)