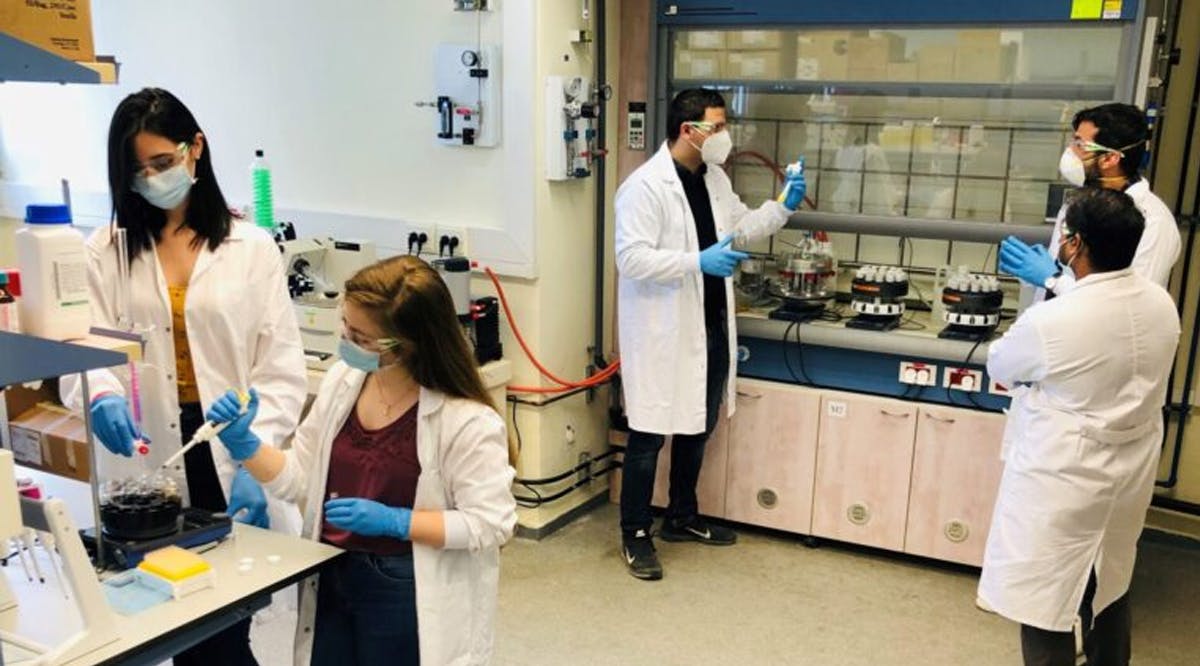 Long-Lasting Coronavirus Disinfectant Developed by Israeli Researchers
Scientists from the Technion Israel Institute of Technology in Haifa have developed "smart" disinfectants that not only destroy the coronavirus but unlike other commonly used disinfectants that diminish rapidly, remain on surfaces for an extended period of time.
"The materials we developed will be a game-changer because they will block the cycle of infection from contaminated surfaces," said Assistant Professor Shady Farah, head of the research group.
"Infection from touching surfaces is a serious problem, especially in public places such as hospitals, factories, schools, shopping malls, and public transportation. Our polymers will make these places safer," Farah added.
The novel coronavirus can last on surfaces for an extended time - the length of time depends on several factors - raising the need for a disinfectant that can also last on surfaces for long periods. Findings from the Diamond Princess Ship found that the virus can last on surfaces as long as 17 days. (J. Post / VFI News)
"God, we thank You for the amazing gifts You have given us through the work of human hands. Please continue to bless our scientific community with understanding and wisdom—so that we can end the threat of this terrible pandemic once and for all."