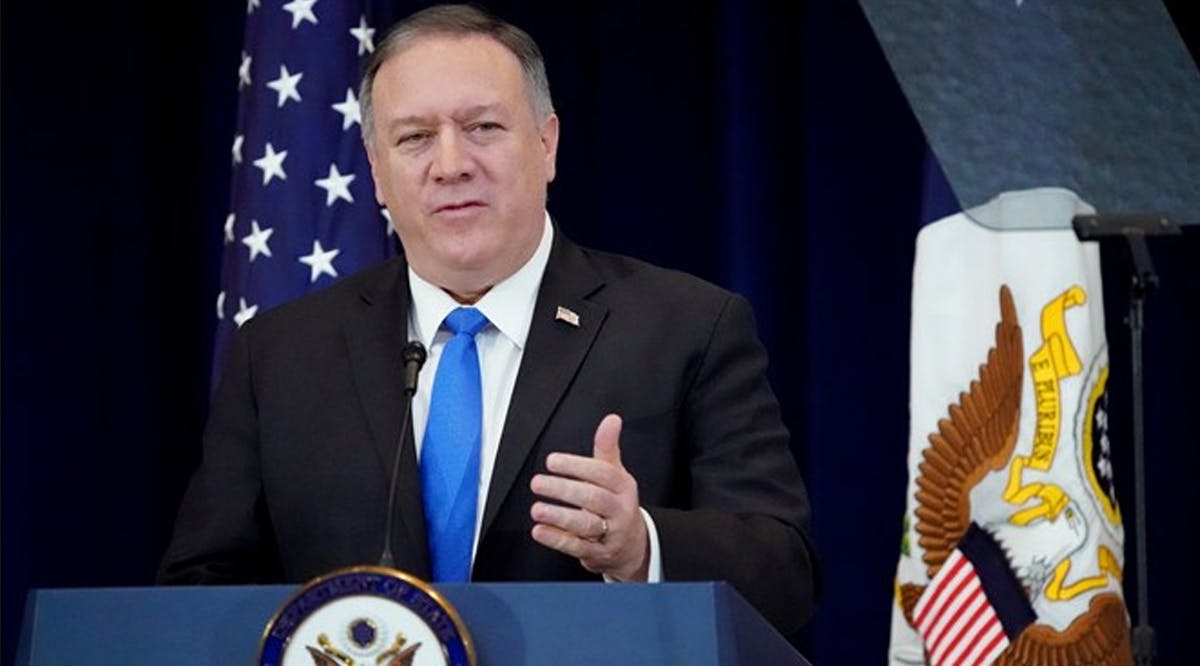 Pompeo: Iran Echoing Hitler's Call for Genocide
US Secretary of State Mike Pompeo on Friday accused Iranian Foreign Minister Mohammad Javad Zarif of "echoing Hitler's call for genocide" after Zarif backed Iranian Supreme Leader Ali Khamenei's call for a "Final Solution" such as the one the Nazis implemented against Jews.
"We stand with Germany and Israel against this oldest & most vile form of hatred, and say 'Never Again,'" tweeted Pompeo.
On Thursday, Zarif had blasted Germany for condemning Khamenei's use of a poster evoking Nazi Germany's "Final Solution" to destroy Israel.
European Union High Representative for Foreign Affairs Josep Borrell had already condemned Khamenei as well, after which Khamenei claimed that he had not referred to all Jews but only to the State of Israel in calling for a "final solution."
"Eliminating the Zionist regime doesn't mean eliminating Jews. We aren't against Jews. It means abolishing the imposed regime & Muslim, Christian & Jewish Palestinians choose their own govt & expel thugs like Netanyahu." Khamenei claimed. (Arutz Sheva / VFI News)
Strive for peace with everyone, and for the holiness without which no one will see the Lord. —Hebrews 12:14