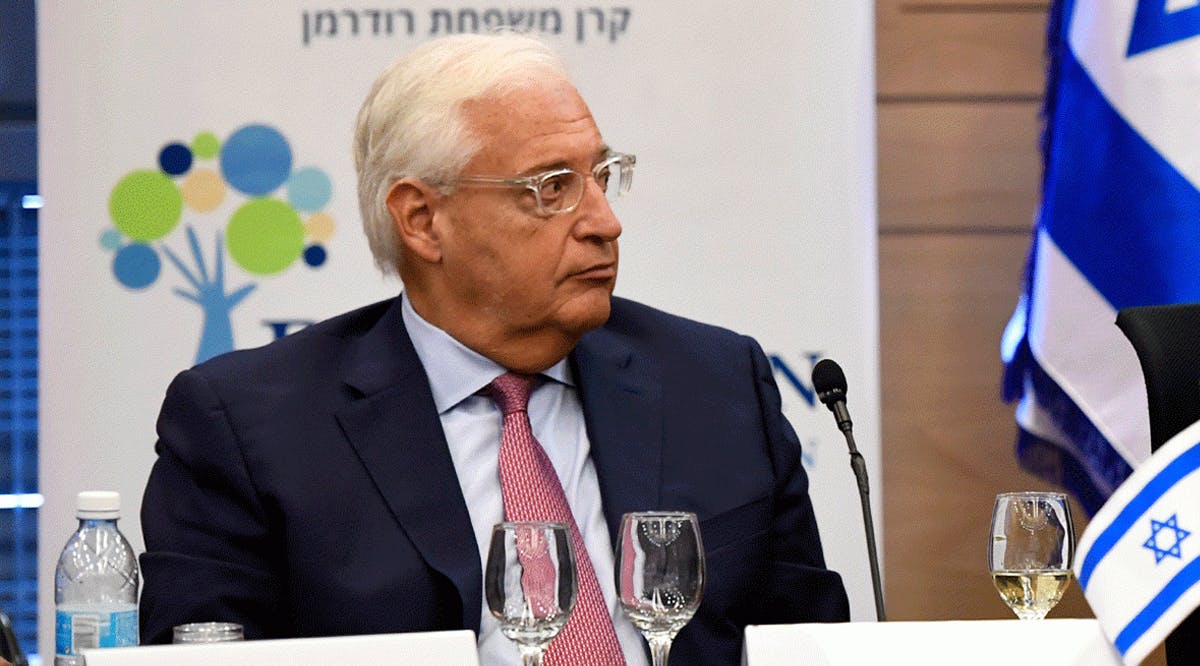 US Amb. Friedman: Jerusalem Has Been the Capital for 3000 Years
US Ambassador to Israel David Friedman posted a video on Thursday evening wishing Israelis a happy Jerusalem Day.
"Yom Yerushalayim sameach (Happy Jerusalem Day). This is the fourth time that I've had the privilege of celebrating Yom Yerushalayim as the United States Ambassador to Israel," the ambassador said in the video.
"Today, we are all Jerusalemites, thanking G-d that we have lived to see the restoration of this ancient city established by King David some 3,000 years ago as the capital of Israel," Ambassador Friedman declared.
"As King David wrote in Psalm 122: 'Pray for the peace of Jerusalem.' Chag sameach, and may G-d bless Israel," the ambassador concluded. (VFI News)