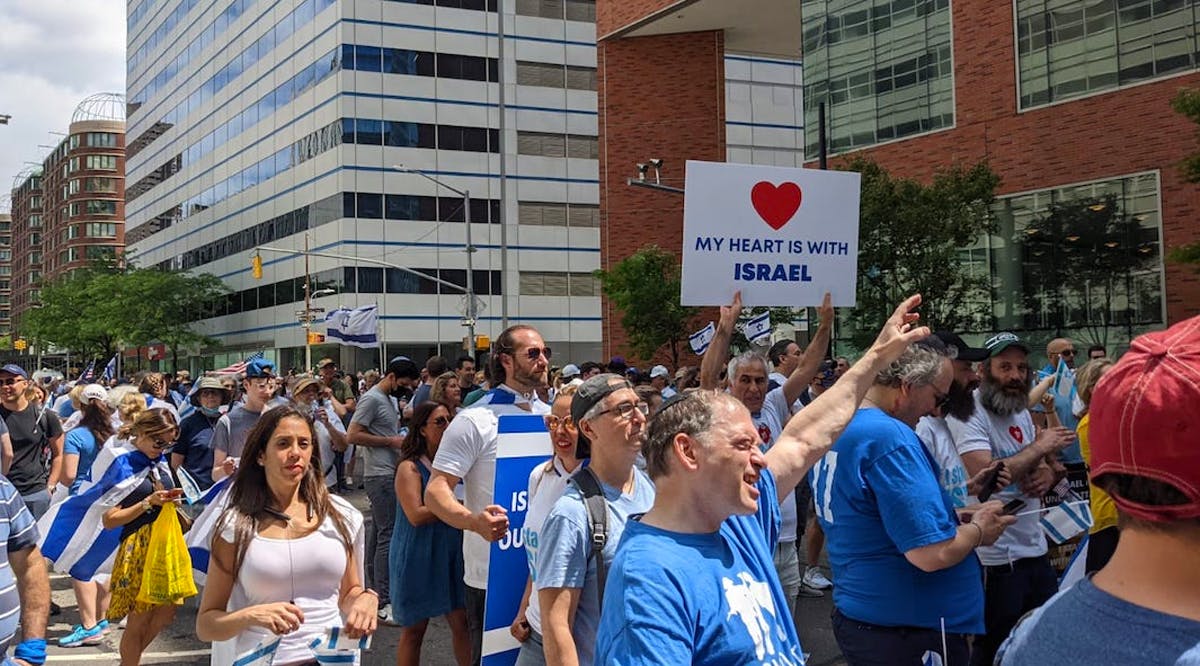 Hundreds Rally for Israel in NYC Following Spate of Antisemitic Attacks
Hundreds of people rallied for Israel in New York City days after a ceasefire between Israel and Hamas in Gaza and following a string of antisemitic assaults and harassment in the United States.
The demonstration on Sunday in lower Manhattan, organized by the Israeli-American Council and other pro-Israel organizations, principally featured traditional messages of supporting Israel. Speakers asserted that Israel and Jews in New York City faced a common enemy.
"We are here today against terror, united against terrorism," said Tal Shuster, one of the event's organizers, in a speech. "We do not accept any type of terror, not in New York, not in Israel, not anywhere in the world." (TOI / VFI News)
But the Lord is faithful. He will establish you and guard you against the evil one. - 2 Thessalonians 3:3
The articles included in this publication do not necessarily reflect the views or opinions of Vision for Israel. We try to provide accurate reporting on news pertinent to Israel, the Middle East, the diaspora, and Jewish issues around the world—and we hope that you find it both informative and useful for intercessory prayer.