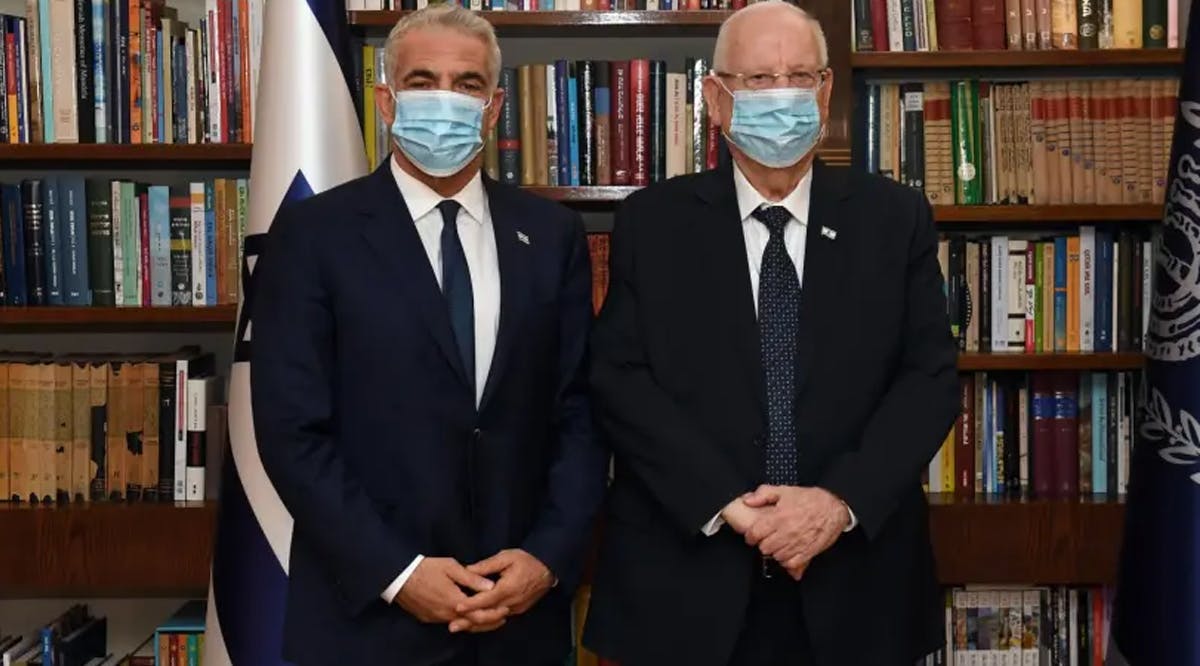 Lapid, Bennett Hope to Form Government Within a Week
Yesh Atid leader Yair Lapid and Yamina chairman Naftali Bennett intend to engage in marathon talks to form a unity government beginning Thursday after President Reuven Rivlin announced Wednesday night that he is entrusting Lapid with the second mandate to form a government.
Lapid and Bennett wanted to form a government as soon as possible and believe it can be done within a week. They expressed concern that if they did not hurry, their efforts could be harmed by Prime Minister Benjamin Netanyahu, whose mandate ended Tuesday night without a coalition being formed and is trying to sabotage the formation of a government that would replace him.
Yamina MKs are under pressure to oppose a unity government, following the lead of MK Amichai Chikli, who announced his opposition on Wednesday morning. Netanyahu vowed that more MKs would join him. (JPost / VFI News)
"God, we ask that you work through the leadership to enact your will for the people of Israel."