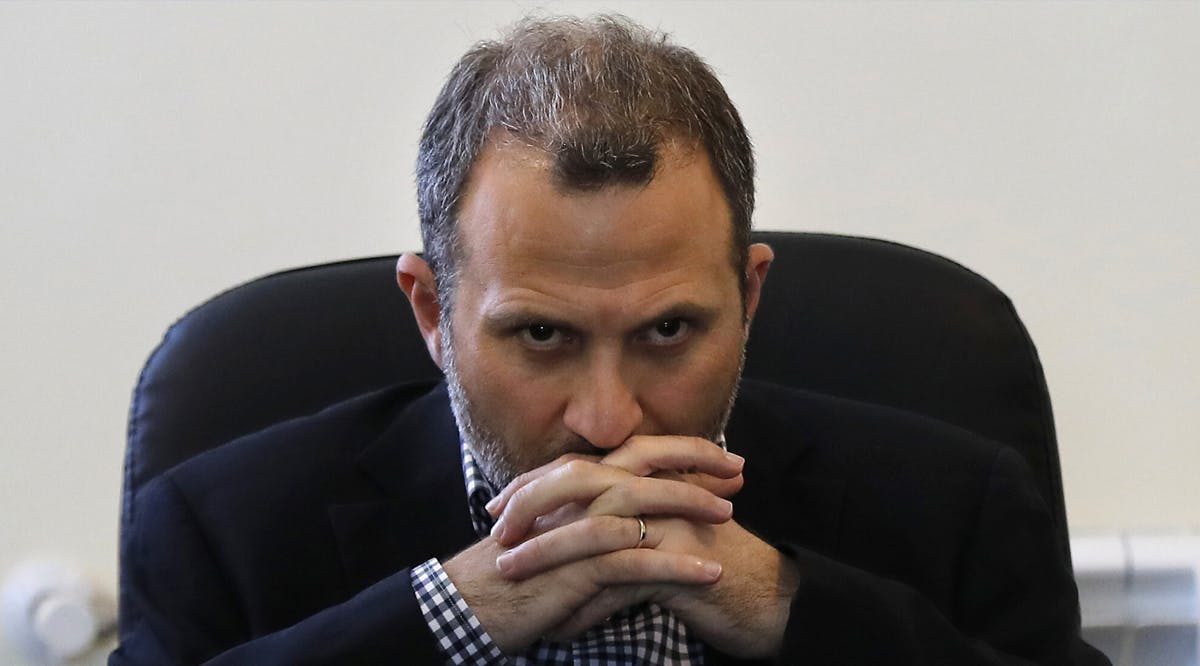 US Expands Hezbollah Sanctions, Targets Allied Lebanese Christian Leader
The US Treasury on Friday slapped sanctions on Lebanon's former foreign minister and a leading Christian political ally of the Hezbollah terror group, singling him out for what it said was his role in corruption.
Gebran Bassil, a lawmaker who leads the largest bloc in parliament and a son-in-law of President Michel Aoun, has emerged as a major target of Lebanese protesters who thronged streets in an uprising last year over endemic corruption and state mismanagement.
The Treasury designation did not mention Bassil's alliance or links to Hezbollah, but the sanctions targeting him appeared to be part of the Trump administration's maximum pressure campaign against Iran and its allies in the region.
The United States has been sanctioning Hezbollah officials for years, and recently began targeting politicians close to the group. In September, the Treasury imposed sanctions on two former Lebanese cabinet ministers allied with the terror group in a strong message to Hezbollah and its allies who control majority seats in the parliament. (TOI / VFI News)
Blessed are they who observe justice, who do righteousness at all times! - Psalm 106:3