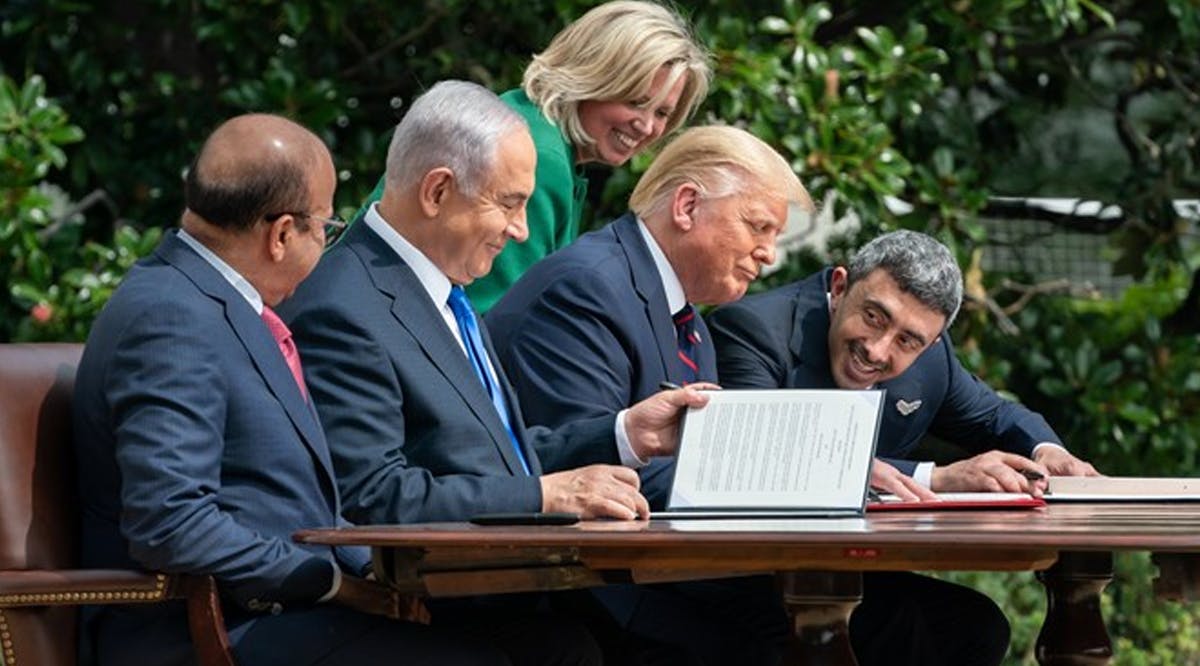 UAE Ambassador 'Excited,' 'Optimistic' About Israel Ties
United Arab Emirates Ambassador to the United States Yousef Al Otaiba spoke about the Abraham Accords and the changing political makeup of the Middle East in an address to the online session of the Institute for National Security Studies (INSS) Wednesday.
Addressing the growing relationship between Israel and the UAE, Ambassador Otaiba said: "We are optimistic and enthusiastic about this relationship. I hope Israelis are equally excited to get to know our people, heritage, and values—not just our shiny buildings and nice airports."
"Having trade, investment, research, a joint space program—it's good for our two countries. As for me, I promised a good friend of mine we'll visit Israel when the time is right, as soon as Covid is a little more under control & things look somewhat more normal," he said.
"We still believe the 2-state solution is the only game in town. You need to move forward with this. The Palestinians are not going away. At the end of the day - all we can do is create the space. We're going to have tough conversations with the Israeli government about the Palestinians and the Palestinian state. This requires diplomacy and more importantly willingness and political courage from the leaders to make compromises and resolve this issue." (INN / VFI News)
Blessed are the peacemakers, for they shall be called sons of God. - Matthew 5:9
"God, we ask that you continue to foster peace and understanding among neighbors of the region, so that your heart may be revealed more clearly to the world."