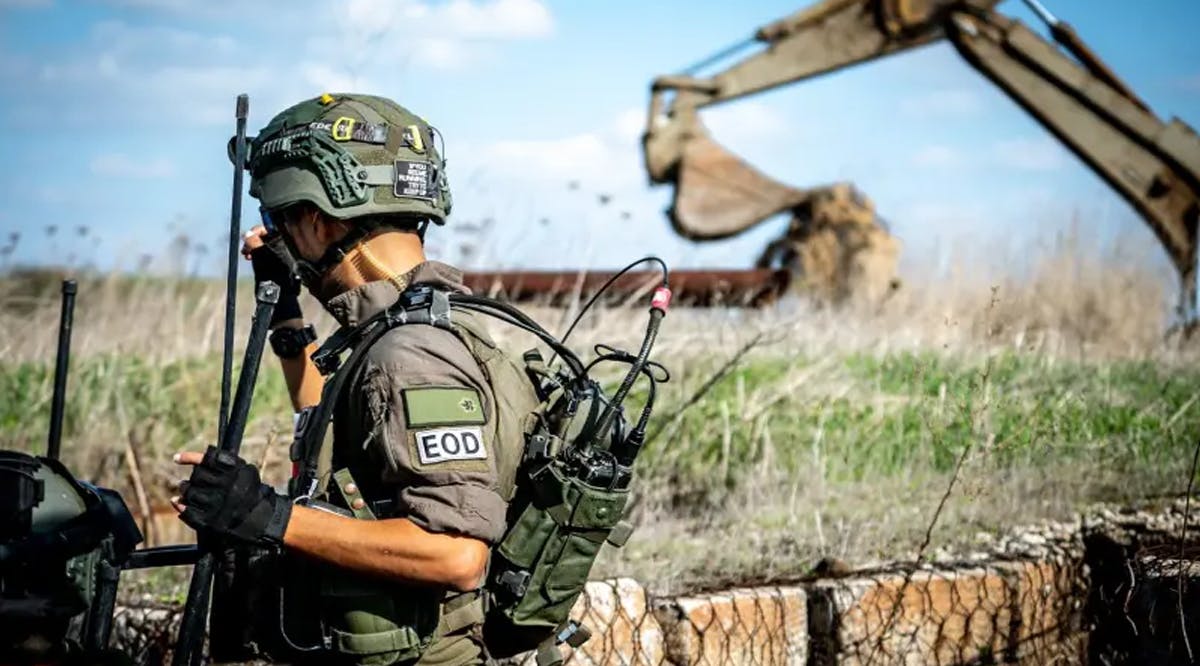 Terror Cell Behind IEDs is Unit 840 of Iran's Quds Force
The terrorist cell responsible for anti-personnel mines and other improvised explosive devices (IEDs) on the Golan Heights is being operated by Iran's Quds Force, according to the IDF.
The Syrian cell, known as Unit 840, is a relatively secretive operational unit that plans terrorist infrastructure outside Iran against Western targets and opposition groups, the IDF said.
The anti-personnel mines discovered on Monday were planted several weeks ago by local Syrians under the command of the Quds Force, IDF Spokesman Brig.-Gen. Hidai Zilberman said.
Over the past few months, the IDF has been tracking Quds Force cells that have been trying to plant IEDs near the border, he said. Patrols by soldiers, drones and reconnaissance are being employed to prevent attacks, he added.
In response to the explosive devices, Israel carried out a wave of strikes that hit eight targets from the Golan Heights to Damascus, killing several military personnel. (JPost / VFI News)
You will not fear the terror of the night, nor the arrow that flies by day. - Psalm 91:5