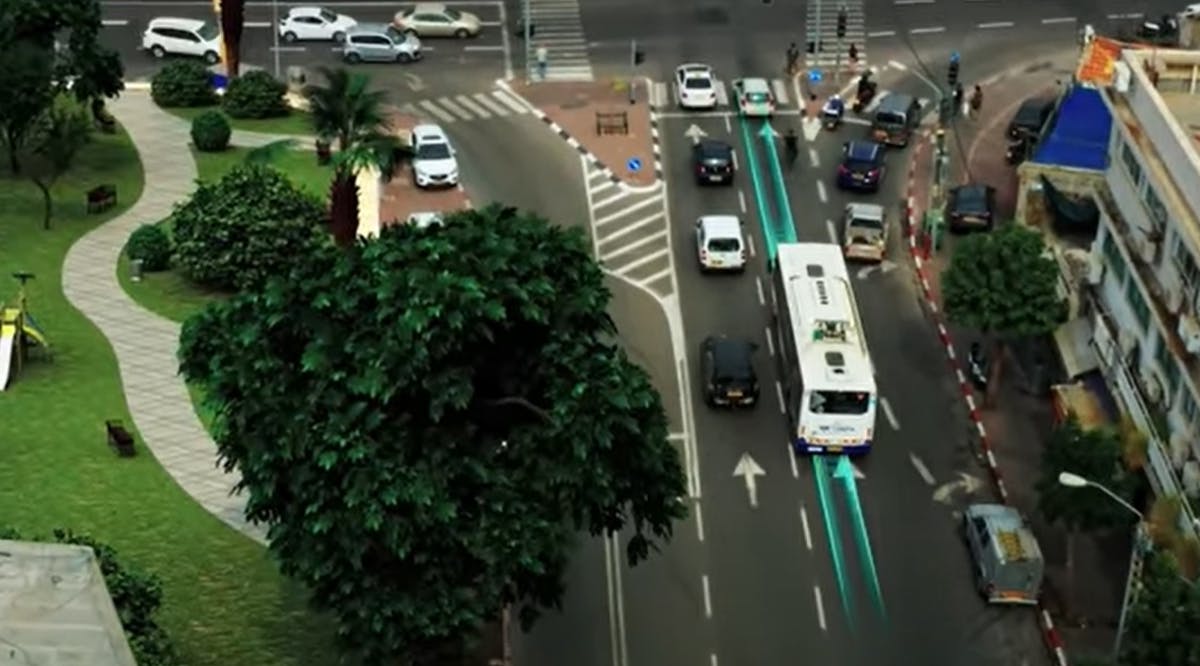 Israeli Company Building Recharging Roads in Europe
Israeli company ElectReon announced Tuesday that it has entered into a strategic memorandum of understanding with a large European infrastructure company, Eurovia, to promote and build wireless electric road systems in Germany, France, and Belgium.
The Tel Aviv-Jaffa Municipality recently contracted with ElectReon to pilot a smart road that can recharge an electric bus as it drives along.
Eurovia is a road construction company operating under the French concessions and construction firm, Vinci S.A. The news came via a company notice to the Israel Stock Exchange.
ElectReon, based in the northern Israeli community of Beit Yannai, has already installed a 1.6 kilometer (1 mile) electric stretch used by a bus and a truck on the 4.1 kilometers (2.5 miles) route between the airport and town center of Visby on Gotland Island in Sweden.
At the end of this year, the company is set to install the first wireless electric road system in Germany, in Karlsruhe in the country's southwest. (TOI / VFI News)
"How wondrous are your ways, oh Lord. We ask that you continue to inspire innovations like this—in Israel and the world over."