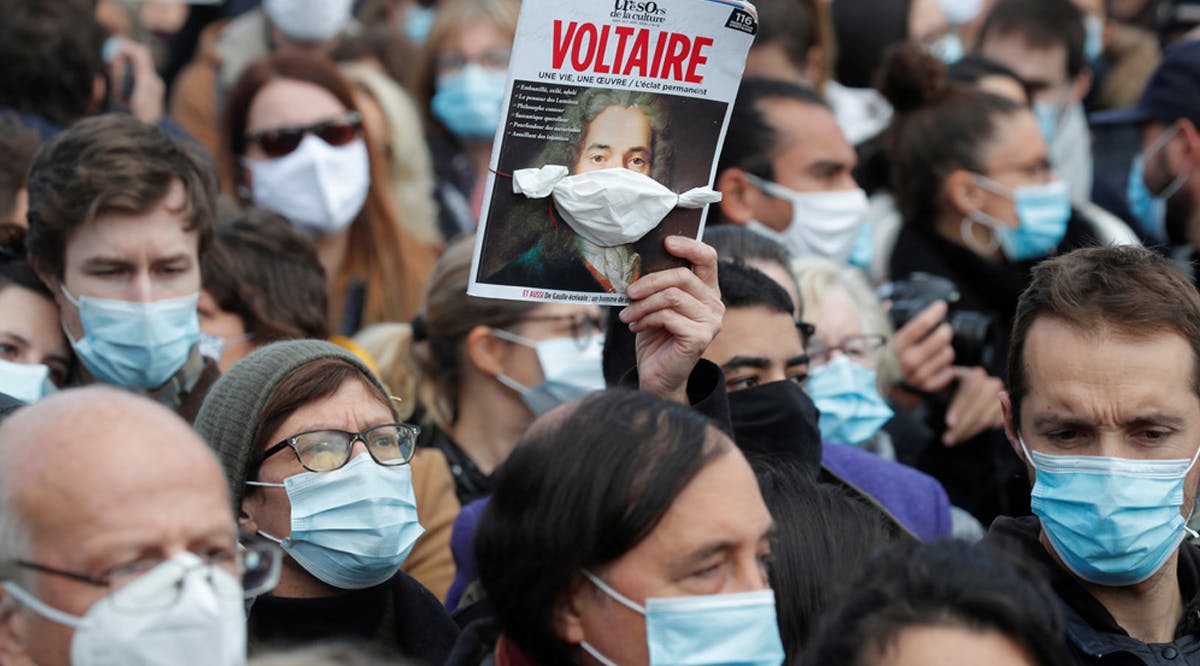 French Police Conduct Raids Following Beheading Attack
French police on Monday launched a series of raids targeting Islamist networks, three days after a history teacher who had shown his pupils a cartoon of the Prophet Mohammed was beheaded in a suburb of Paris.
Interior Minister Gerald Darmanin vowed there would be "not a minute's respite for enemies of the Republic", after tens of thousands took part in rallies countrywide on Sunday to honor the teacher, Samuel Paty, and defend freedom of expression.
15 people have been detained so far, including four pupils who may have helped the killer -- an 18-year-old of Chechen origin who was killed by police -- to identify the teacher in return for payment.
Law enforcement carried out 40 raids on Monday, mostly around Paris, with many more planned, AFP reported.
"We want to harass and destabilize this movement in a very determined way," one ministry source said. (INN / VFI News)
Evil men do not understand justice, but those who seek the Lord understand it completely. - Proverbs 28:5