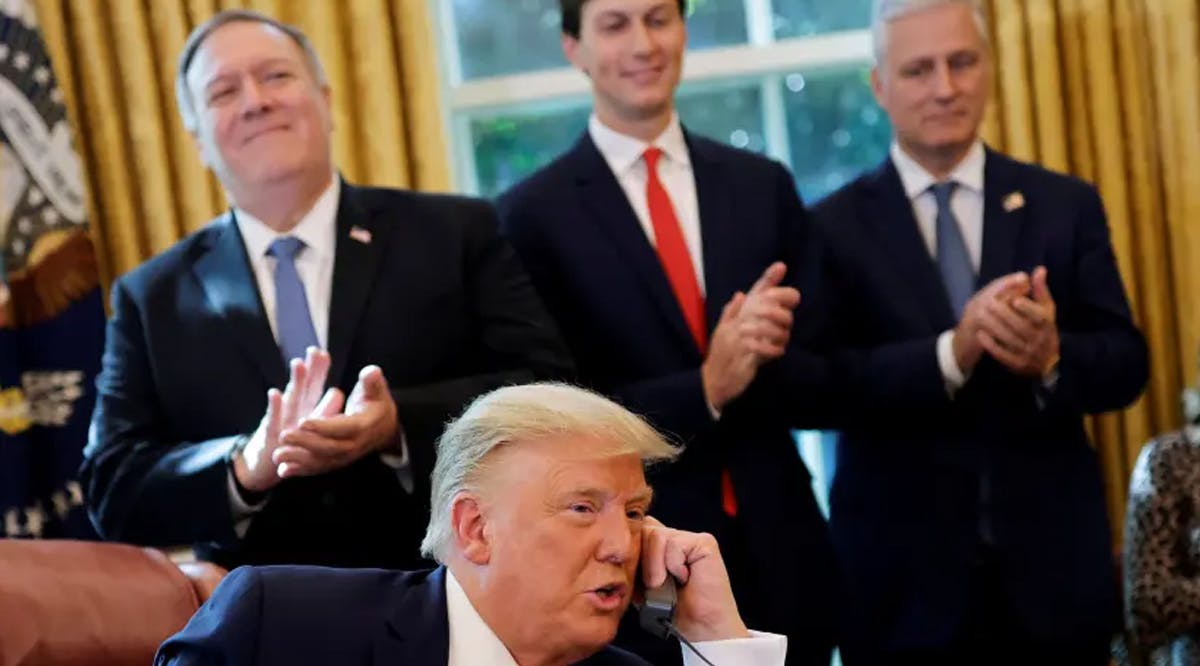 Jewish Organizations Laud Israel-Sudan Peace Deal
Jewish and pro-Israel politicians and organizations have praised the US-brokered normalization agreement between Israel and Sudan.
The American Israel Public Affairs Committee (AIPAC) called Friday's announcement "a historic milestone."
"We applaud the courageous leadership of both nations for taking this step… in facilitating this significant diplomatic breakthrough," AIPAC said in a statement.
"Fifty-three years ago, Arab leaders gathered in Sudan to declare 'no peace with Israel, no recognition of Israel, and no negotiations with [Israel].' Today's announcement is a major breakthrough in eroding tired, old shibboleths that have led to division and conflict," the statement added.
AIPAC also called on other Arab leaders, "particularly Palestinian Authority President Mahmoud Abbas," to negotiate with Israel. (JPost / VFI News)
Now may the Lord of peace himself give you peace at all times in every way. The Lord be with you all. - 2 Thessalonians 3:16
"God, we ask that you continue to bless and heal Israel and all her allies."