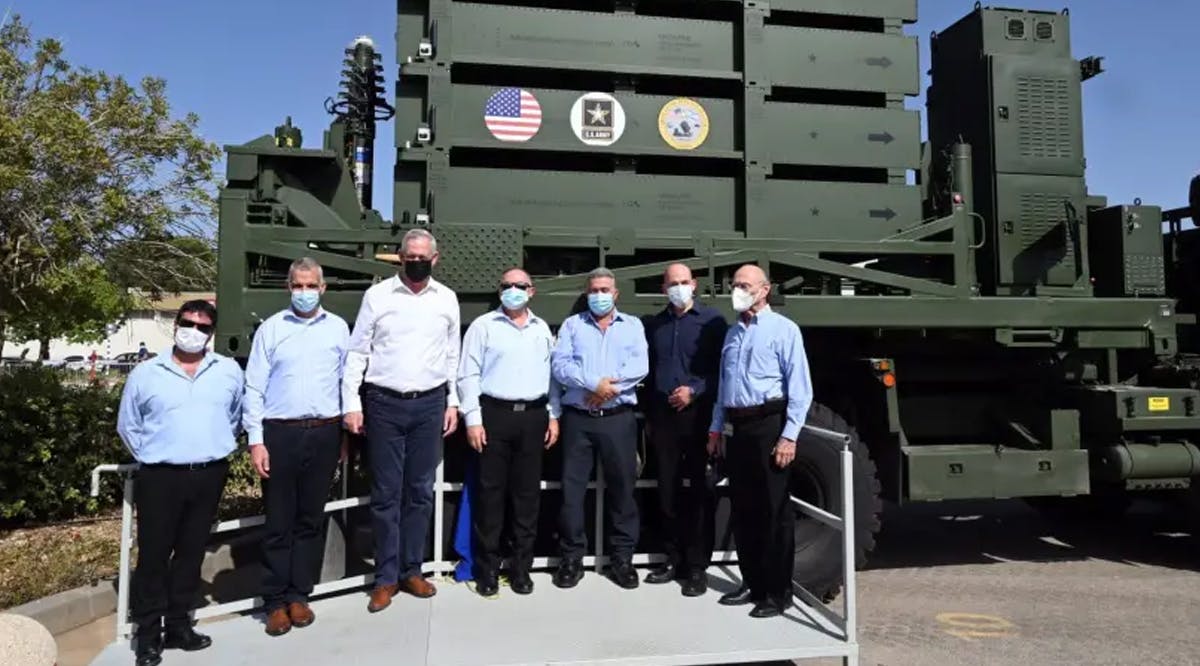 Israel Delivers First Iron Dome Battery for US Army
A year after the Defense Ministry and the US Army signed a deal for two Iron Dome missile defense batteries, the first battery has been delivered.
A symbolic event was held with the Iron Dome production line of defense contractor Rafael Advanced Defense Systems, in the presence of Defense Minister Benny Gantz, Economy Minister Amir Peretz, head of the directorate of defense research and development Dr. Dani Gold, head of the Israel Missile Defense Organization Moshe Patel, Rafael chairman Uzi Landau, and Rafael CEO Yoav Har-Even.
In August 2019, the US Army purchased two batteries off the shelf from Rafael, which included 12 launchers, two sensors, two battlement management centers, and 240 interceptors.
The ministry said that the second battery is expected to be delivered in the "near future" within the framework of the agreement.
The purchase was made to fill the army's short-term needs for an indirect fire protection capability until a permanent solution to the problem is put in place to best protect ground maneuvering troops against an increasingly wide range of aerial threats, including short-range projectiles. (JPost / VFI News)
But the Lord is faithful. He will establish you and guard you against the evil one. - 2 Thessalonians 3:3