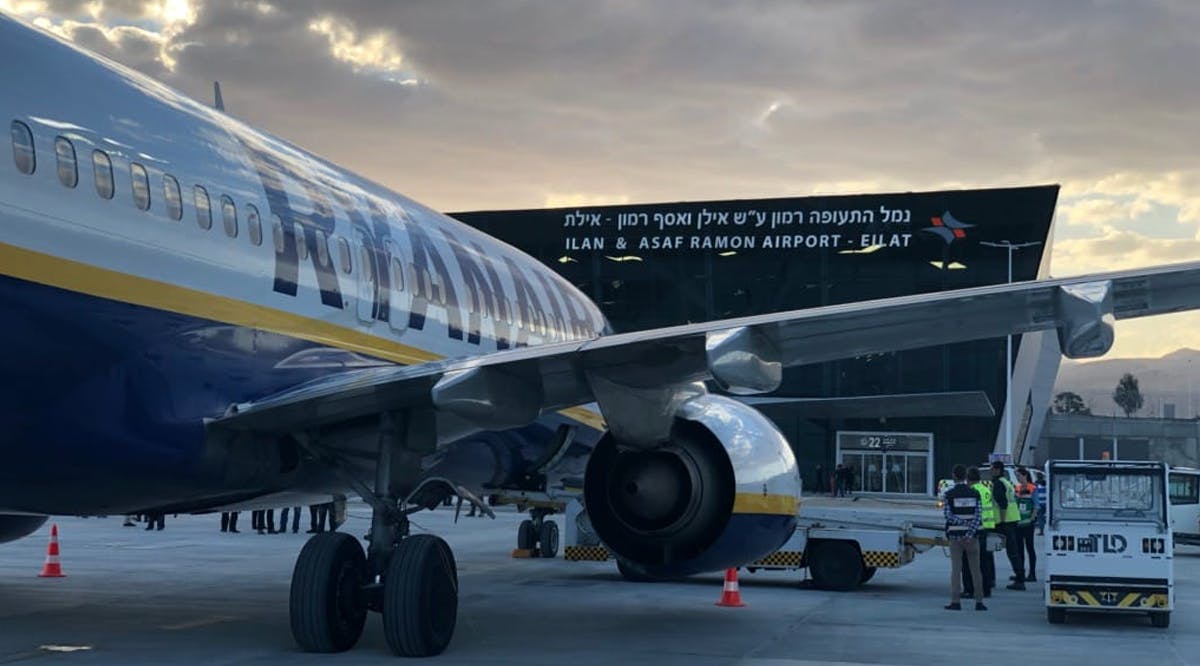 In Shift, Israel to Allow Palestinians to Fly from Eilat's Ramon Airport
Israel will start allowing West Bank Palestinians to fly abroad via the Ramon airport outside the southern city of Eilat, the airport authority said Tuesday, August 9.
The new Israeli policy, which will allow Palestinians to fly to Turkey without needing to go to Amman, comes amid heavy crowding at the West Bank's sole crossing with Jordan. However, it's unclear how practical the imitative will be, with the airport a nearly three-hour drive from the West Bank at its closest point.
Until today, Palestinians wishing to fly abroad needed to travel to Jordan and board a flight from there, or secure a hard-to-come-by entry permit into Israel to fly from Ben Gurion Airport.
Turkish companies Pegasus Airlines and AtlasGlobal plan to launch twice-a-week flights for Palestinians out of Ramon airport to Antalya and Istanbul later this month and in early September, the Israel Airports Authority said in a statement. (TOI/ VFI News)
"'Do not pervert justice; do not show partiality to the poor or favoritism to the great, but judge your neighbor fairly." - Leviticus 19:15