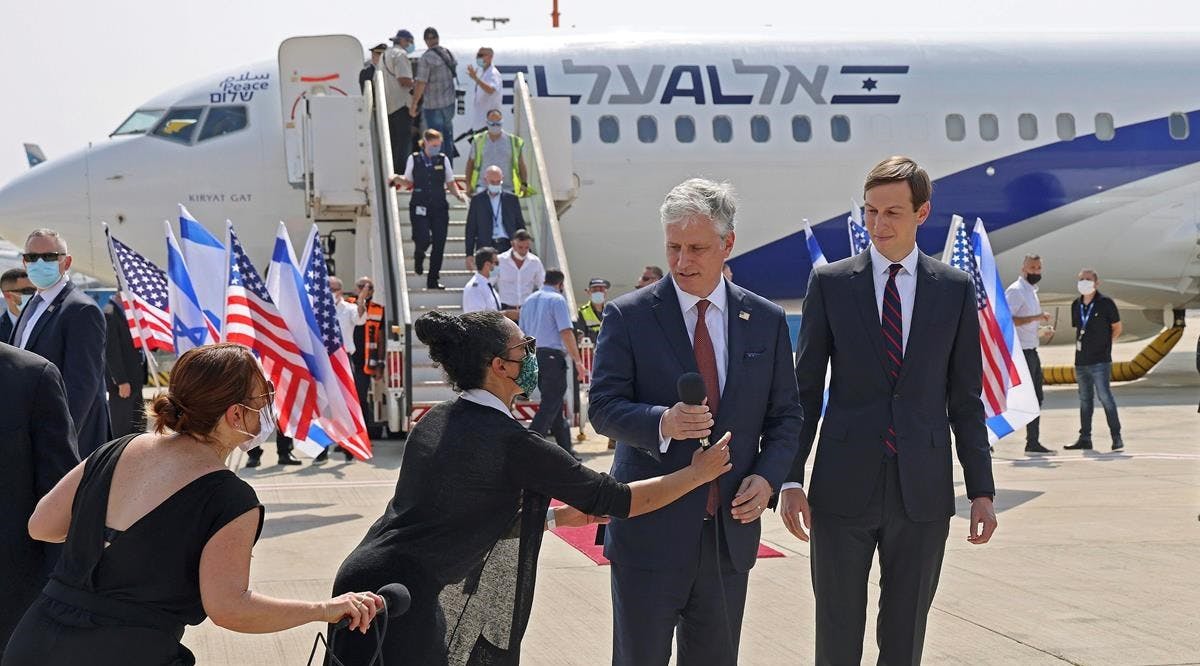 Ben-Gurion Airport Schedules First-Ever Commercial Flights to UAE
El Al will start offering the first direct commercial flights between Tel Aviv and Abu Dhabi on Monday, August 31, according to Ben-Gurion airport's departures board.
The route is being operated by Israel's El Al, and the first flight will transport Israeli and US officials on the Boeing 737, chosen over the Dreamline 787, as the latter is not yet equipped with the Israel Aerospace Industries' Skyshield systems. As part of the security requirements, El Al was required to set up an aircraft with the protection system manufactured by IAI.
Shortly after the normalization agreement between the UAE and Israel was announced last week, Israel's Prime Minister Benjamin Netanyahu commented that the deal included direct flights between the two countries, with the route passing through Saudi airspace.
Saudi authorities have yet to confirm this arrangement, although nor have they denied it. Unlike several other countries in the region, notably Iran and Qatar, Riyadh has not issued public criticism of the normalization agreement. (JPost / VFI News)
If I take the wings of the morning and dwell in the uttermost parts of the sea, even there your hand shall lead me, and your right hand shall hold me. —Psalm 139:9-10