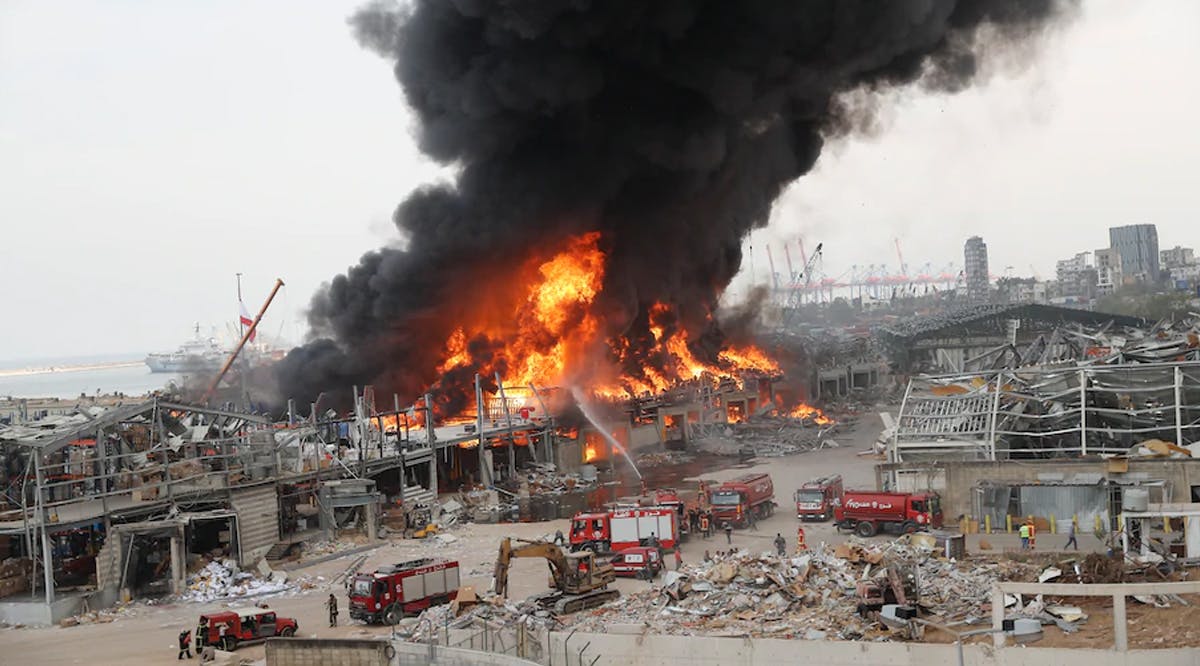 More Fires in Beirut
A massive fire broke out at Beirut Port on Thursday afternoon, a month after a similar fire had led to a massive warehouse explosion that killed 190 people.
Beirut is still full of shattered glass and rubble from last month's tragedy.
Flames were large and analysts suggested they may be coming from oil or other stored products. While some locals take it in stride, others are fearful. They open windows so that another shock wave won't blow down the glass.
Others point to contradictory officials' statements. One statement saying the fire was "planned" by authorities for some reason. It was unclear why you would burn off material in the port. Another from the army says tires caught fire.
The investigation into the August 4 warehouse explosion is ongoing. Due to the political crisis in Lebanon that has seen a cabinet resign and witnessed two visits by the French president to try to pressure the country toward reforms, little has been done to find the culprits. (JPost / VFI News)
"God, we ask that you use this tragic event to make real positive change, for the people of Lebanon, and their neighbors."