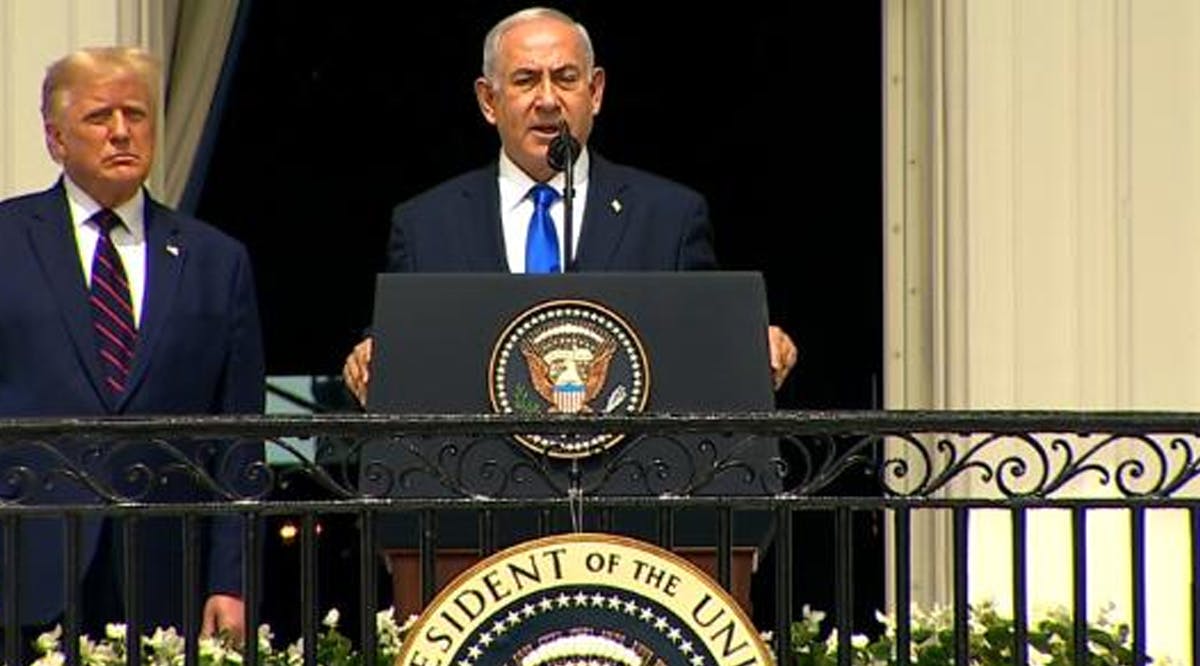 Netanyahu: 'A Dawn of New Peace'
The following is an excerpt from Israeli Prime Minister Binyamin Netanyahu's speech at the signing of the peace agreement between Israel, UAE, and Bahrain.
"This day is a pivot of history. It heralds a new dawn of peace.
For thousands of years, the Jewish people have prayed for peace. For decades, the Jewish state has prayed for peace. And this is why today we're filled with such profound gratitude.
I am grateful to Crown Prince Mohammed bin Zayed of the United Arab Emirates and to you, Foreign Minister Abdullah bin Zayed. I thank you both for your wise leadership and for working with the United States and Israel to expand the circle of peace.
I am grateful to King Hamad of Bahrain and to you, Foreign Minister Abdullatif Al Zayani, for joining us in bringing hope to all the children of Abraham.
This week is Rosh Hashanah, the Jewish New Year, and what a blessing we bring to this new year, a blessing of friendship, a blessing of hope, a blessing of peace." (INN / VFI News)
Strive for peace with everyone, and for the holiness without which no one will see the Lord. —Hebrews 12:14