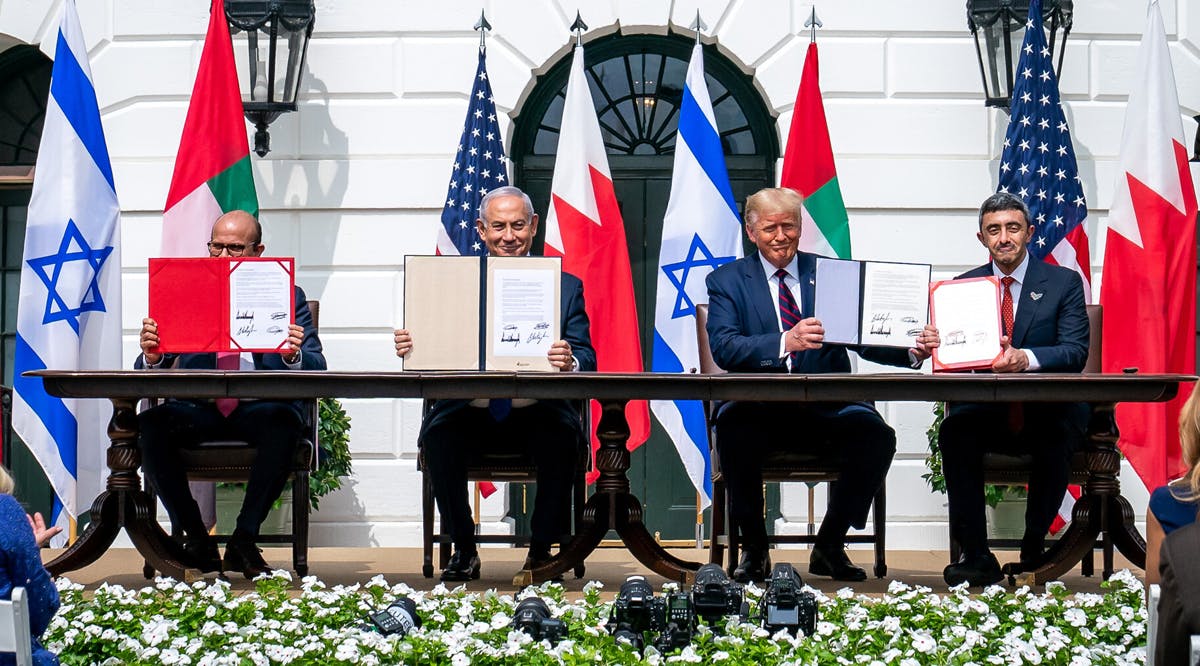 UAE, Bahrain, Israel Peace Treaties are Signed
Marking the "dawn of a new Middle East," Prime Minister Benjamin Netanyahu signed on Tuesday historic and groundbreaking normalization agreements with the United Arab Emirates and Bahrain, the third and fourth ever between Israel and Arab states.
The text of the peace accord with the UAE and the declaration of peace with Bahrain was not made available to the public before the signing. Among the details, Israeli officials divulged before the signing ceremony were that the agreements would not go into effect until the Israeli cabinet ratified them. UAE officials said there would be references to a two-state solution.
The agreement opens the door for Muslims from around the world to visit the holy sites in Israel, including the Al Aqsa Mosque on the Temple Mount in Jerusalem.
Netanyahu reminded the audience that the Jews have prayed for peace for thousands of years and the citizens of Israel have for decades. The day "brings hope to all of the children of Abraham," he said. (JPost / VFI News)
And let the peace of Christ rule in your hearts, to which indeed you were called in one body. And be thankful. —Colossians 3:15