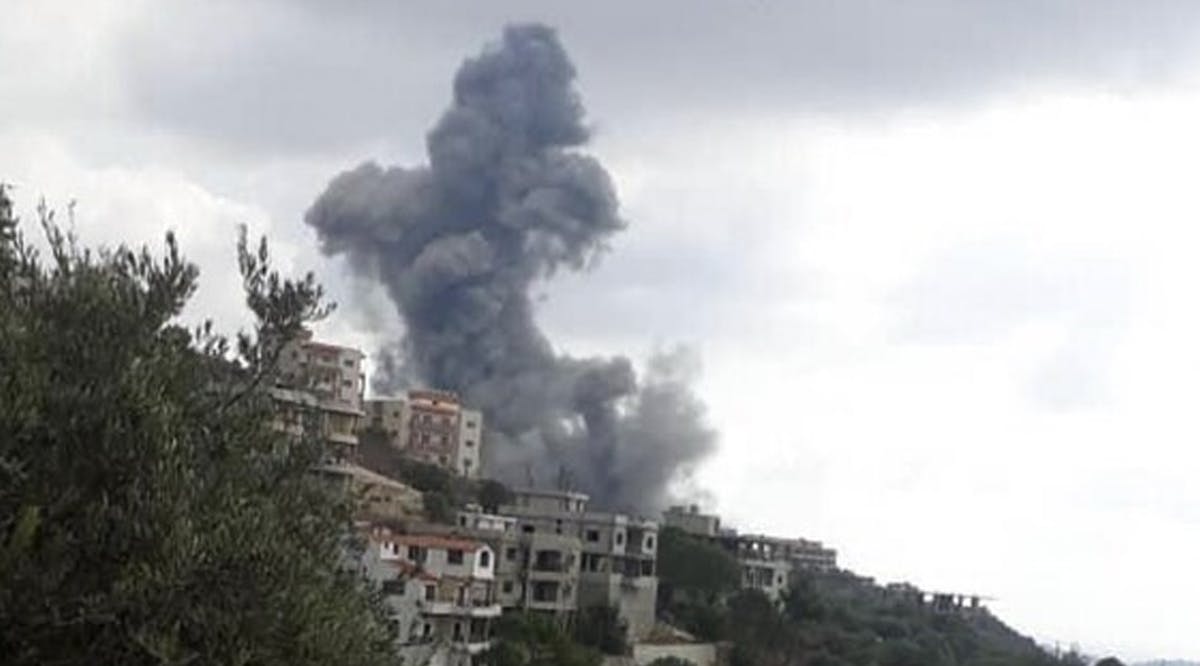 Iran-Backed Hezbollah Arms Depot Explodes in Southern Lebanon
An arms depot of the Iran-backed Shi'ite Muslim group Hezbollah exploded in southern Lebanon on Tuesday, a security source said, injuring several people and sending a new shockwave across a nation grappling with its deepest crisis in three decades.
The security source said the arms depot blast, which sent a huge column of black smoke into the sky, was caused by a "technical error."
The al-Manar television station run by Lebanon's Hezbollah said the cause of an explosion in southern Lebanon on Tuesday was not yet clear.
The explosion rocked the village of Ain Qana in south Lebanon, a political stronghold of the heavily armed and politically powerful group which has fought wars with neighboring Israel.
The blast has further rattled a nation grappling with its worst crisis since the 1975-1990 civil war and still reeling from a devastating explosion at Beirut port that ripped through the capital, killing at least 190 people. (JPost / VFI News)
But because of your hard and impenitent heart you are storing up wrath for yourself on the day of wrath when God's righteous judgment will be revealed. - Romans 2:5