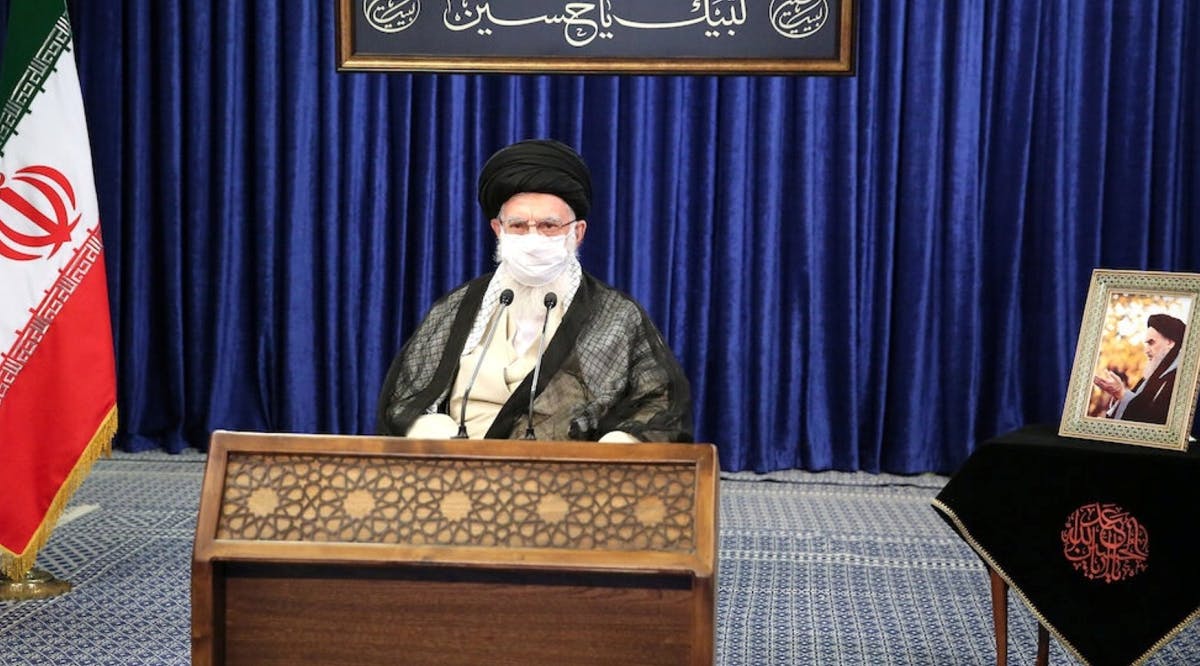 Iran's Leader: Israel-UAE Deal Will Always Be Remembered as a Betrayal
Iran's Supreme Leader Ayatollah Ali Khamenei said in a speech Tuesday that the United Arab Emirates (UAE) betrayed the Islamic world and Palestine by normalizing relations with Israel.
"Of course, the UAE's betrayal will not last long, but this stigma will always be remembered. They allowed the Zionist regime to have a foothold in the region and forgot Palestine," Khamenei said, according to Reuters. "The Emiratis will be disgraced forever for this treachery against the Islamic world, Arab nations and Palestine."
The two countries announced a plan for integrating their economies and the UAE formally ended its boycott on Israeli goods Saturday.
Jared Kushner, Trump's son-in-law and senior adviser, joined U.S. and Israeli officials Monday on the first official Israeli flight to the UAE, according to NPR. The delegation is set to advance the Aug. 13 deal and fully normalize diplomatic relations between the two countries.
Khamenei condemned the meeting between the three countries. "The UAE along with Israelis and evil Americans like the Jewish member of Trump's family are working together against the interests of the Islamic world," Khamenei said. (DC / VFI News)
"God, we ask that you use this as an opportunity to bring meaningful, positive change to the region—and to weaken those who would sow more chaos and harm."