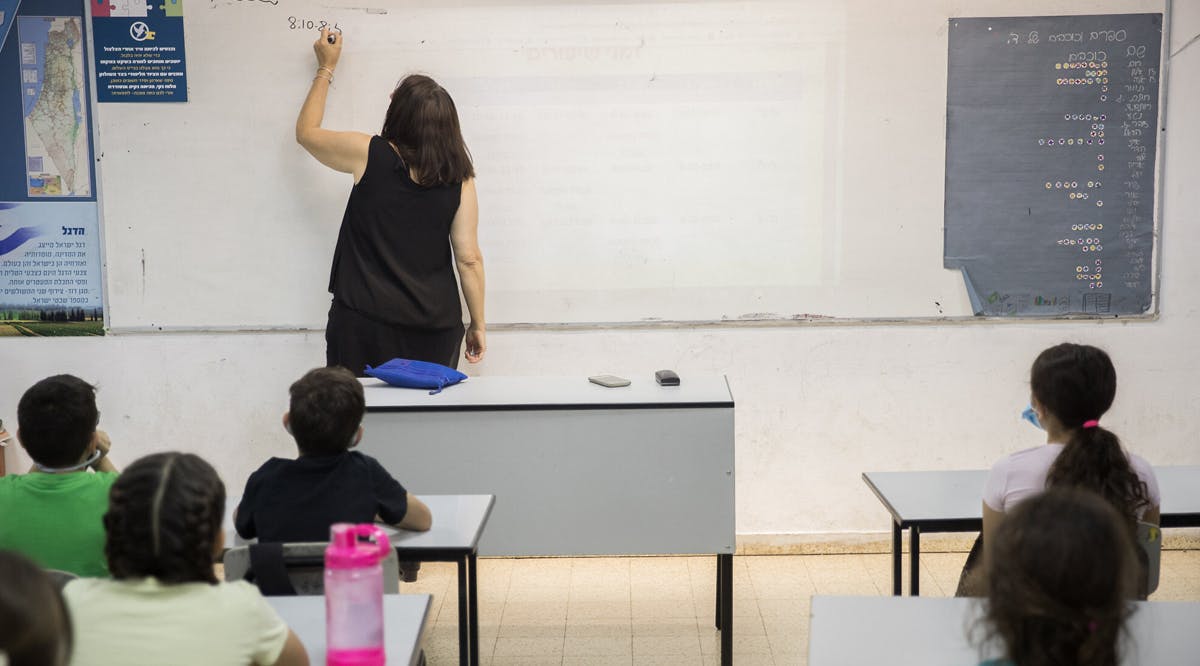 Thousands of Israeli Kids Too Poor for School
Among the two million pupils who began their school year this week, from kindergarten to high school seniors, every third student faces poverty, according to a report published on Thursday. 52,830 first graders are suffering from poverty.
The study found that 36% of respondents confessed that their children are skipping meals to help parents survive financially, and 26% say their children are sent to school without a packed lunch or a sandwich. Some 69% acknowledge that their children lack basic school books and 75% think they won't be able to afford all the fees the school requires.
Poverty caused by COVID-19, combined with a struggling educational program that demands families to provide computers for their children, creates a pincer effect that damages families from both sides.
Lacking computers, children are being cut off from the normative society. Their chance of gaining work skills and eventually taking part in the workforce is almost zero. This will have lasting effects on Israel's poverty down the road. (JPost / VFI News)
All your children shall be taught by the Lord, and great shall be the peace of your children. —Isaiah 54:13
"God, you look over us all as your children. We ask that you pay particular attention to the struggling kids in Israel—that you would provide them with nourishment, for the body and the soul."