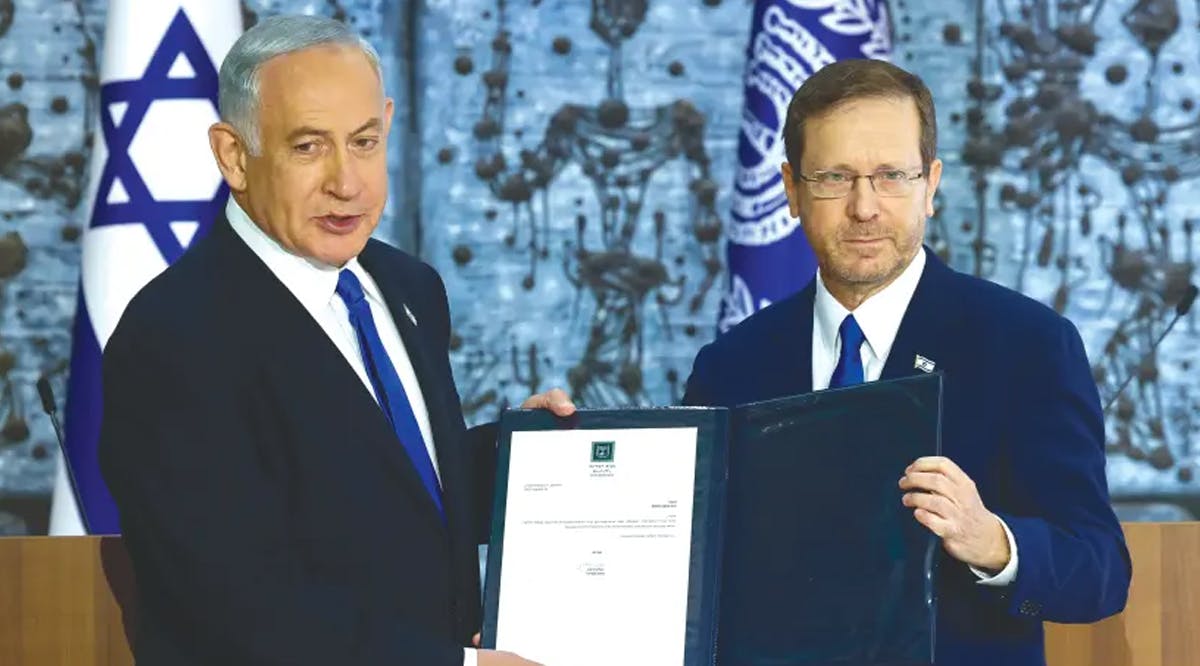 Herzog Grants Netanyahu 10 More Days to Form Coalition, Adds a Warning
President Isaac Herzog on Friday, December 9, granted Likud leader and Prime Minister-designate Benjamin Netanyahu 10 additional days to finish forming a government.
He also expressed concern that the coalition Netanyahu is assembling — set to be the most right-wing in Israeli history — could potentially damage Israel's democratic checks and balances, breach the spirit of the Declaration of Independence and alienate Jews overseas.
The presumed incoming prime minister formally asked Herzog for the maximal extension of two weeks on Thursday, saying that the complexity of cobbling together his coalition required extra time, but Herzog gave him only 10 days.
Netanyahu's 28-day mandate to assemble a government was set to expire at midnight on Sunday night, December 11, and he will now have until December 21 to form a government. Herzog did not specify why he chose not to grant Netanyahu the maximum 14-day extension.
"These are complex times for Israeli society as differences over core issues threaten to stoke violence and blind hatred," the president said in a letter addressed to Netanyahu. Therefore, Herzog told Netanyahu to form a government that "must work for the entire public in Israel." (TOI / VFI News)
"God, we trust in You that newfound leadership will guide Israel towards the right paths, and that national and transnational cooperation can be achieved."