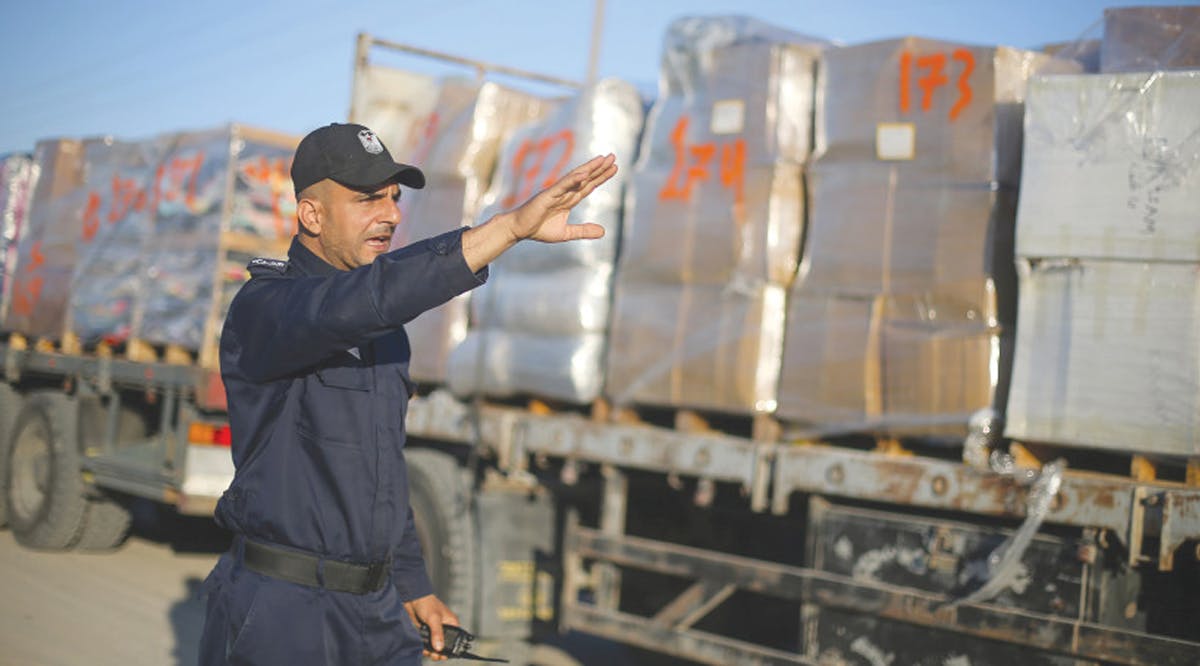 Gaza Border Crossing Restricted After Explosives Smuggling Attempt
Exports through the Kerem Shalom crossing were halted after the Defense Ministry thwarted an attempt to smuggle kilograms of explosive material from the Gaza Strip into Israel on Monday, September 4, according to a joint statement with the IDF and the Coordinator of Government Activities in the Territories.
Inspectors at the Kerem Shalom crossing found the highly explosive material hidden among a shipment of clothing.
Following the incident and in accordance with a situation assessment, IDF Chief of Staff Herzi Halevi and Defense Minister Yoav Gallant decided to halt the passage of goods from the Gaza Strip to Israel in order to reexamine inspection practices at the crossing.
On Tuesday, the Shin Bet also said that two Israeli citizens from the Tulkarm area, Samer Farid Ghanam Knoh, and Osama Nissim Ghazi Harouf, were arrested while smuggling firearms and explosives for the Palestinian Islamic Jihad terrorist movement from Jordan in early August.
More specifically, on August 3, Knoh and Harouf, the latter known for his connections to terrorist operatives, were caught smuggling firearms and explosives at the Jordanian border, with four handguns and four explosive devices found in their possession. A photo of the devices showed that the explosives were MON-50 anti-personnel mines (similar to a Claymore mine) produced in Russia and Bulgaria. (JPost / VFI News)
"God, we thank You for gifting us extremely competent and alert defense personnel that strive and succeed in protecting us at all times. We are grateful for the recent arrests that shielded Israeli citizens from potential terrorist attacks and we pray that our defense forces are able to continue thwarting such attacks."