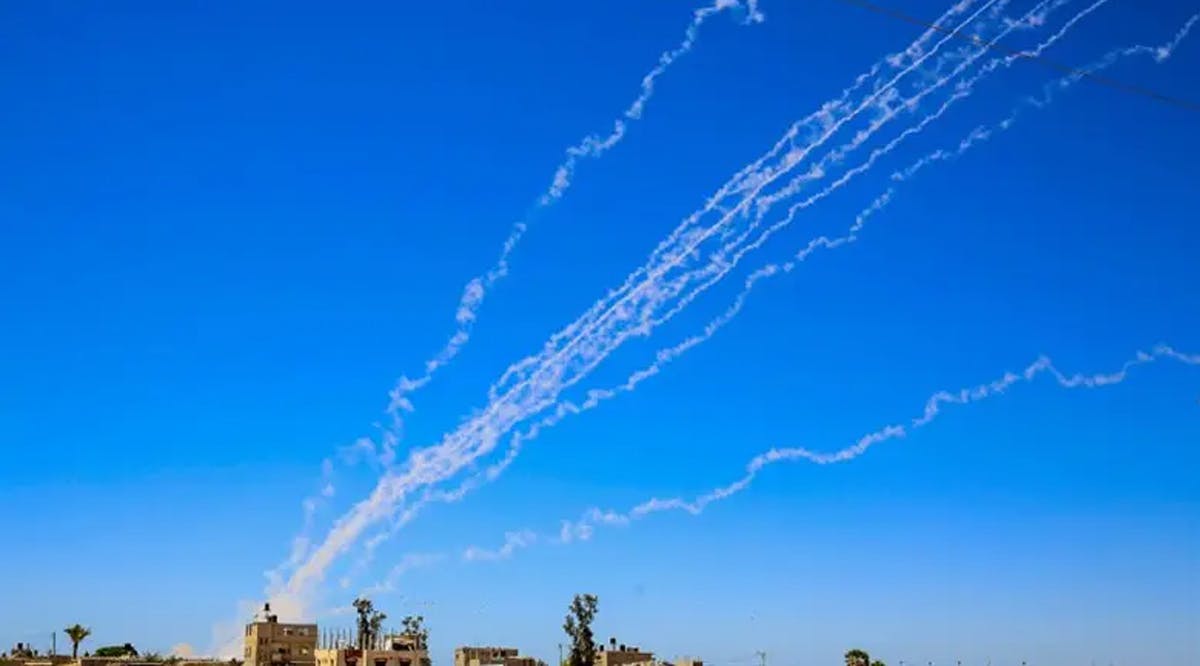 Report: New Hamas Rocket Has One Ton Warhead, Can Hit Israel's Northern Border
A Telegram channel bearing the name of Mohammed Deif, supreme commander of Izz al-Din al-Qassam Brigades, the military wing of Hamas, reported that a missile that threatens the majority of Israeli territory has recently become operational.
According to the report, the new rocket has a range of 190 KM (118 Miles), can reach Rosh Hanikra, on Israel's northern border, from Gaza, and its warhead weighs one ton.
It was also reported that the rocket is manufactured by the Izz al-Din al-Qassam Brigades in the Gaza Strip, and its explosives are imported from Iran.
On August 17th, 2023, this model of rocket was launched from the Gaza Strip toward the Mediterranean Sea, and according to the report, the launch was meant to send a message to Israel.
A separate message sent on the channel stated that the "Palestinian struggle organizations" led by the joint operations room are closely following the development in Judea and Samaria, and Jerusalem. "We remind you (Israelis) that the decision to bomb Tel Aviv is easier for us than drinking water," the message stated. (INN / VFI News)
"God, we pray that You protect us from the viciousness of our enemies. We hope that peace can be achieved in Israel. Let us pray that no innocent Israeli will lose their life from terrorist actions onwards and that we will be shielded by Your grace."