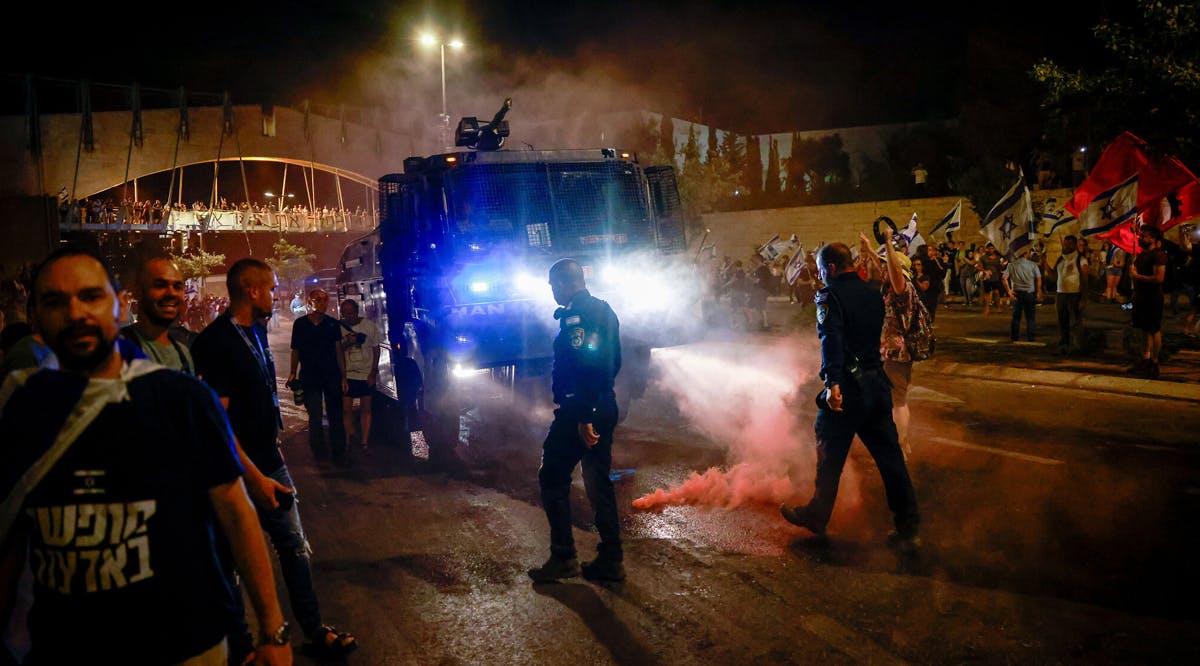 28% of Israelis Considering Leaving the Country Amid Judicial Upheaval — Poll
A survey carried out Tuesday, July 25, in the wake of the government passing the first law in its divisive judicial overhaul package found that over a quarter of Israelis are considering leaving the country. More specifically, the poll found that 28% of respondents were weighing a move abroad, 64% were not, and 8% were unsure.
The survey reflected the impact of the coalition passing the law on Monday, despite sustained mass protests, vehement opposition from top judicial, security, economic, and public figures, and thousands of Israeli military reservists vowing to quit service.
Over half of the survey's respondents — 54% — said they feared the judicial overhaul was harming Israel's security, and 56% were worried about civil war.
Only 33% of respondents said they believed Prime Minister Benjamin Netanyahu's claim that he wants to compromise on the rest of the judicial overhaul legislation, although 84% of voters for the premier's Likud party said they believed him.
Fifty-five percent of respondents said leading opposition figures Yair Lapid and Benny Gantz should return to negotiations. Israel's opinion polls can often be unreliable, but they influence politicians and voters.
In the meantime, last week, an unprecedented number of 1,338 distress calls were received by ERAN (emotional first aid organization), including dozens of calls that were defined by the applicants as directly arising from the political and social situation and hundreds of distress calls that were intensified only by the unprecedented crisis in Israeli society. (TOI / VFI News)
"God, we ask for a unified Israel and judicial fairness. We pray that our leaders will make decisions that benefit all Israeli citizens and that the current turmoil will not lead to devastating outcomes that could hinder the future of our nation. Furthermore, we hope that distressed Israelis will be able to take care of their mental health and receive the help they need in appropriate settings."
The articles included in this publication do not necessarily reflect the views or opinions of Vision for Israel. We try to provide accurate reporting on news pertinent to Israel, the Middle East, the diaspora, and Jewish issues around the world—and we hope that you find it both informative and useful for intercessory prayer.