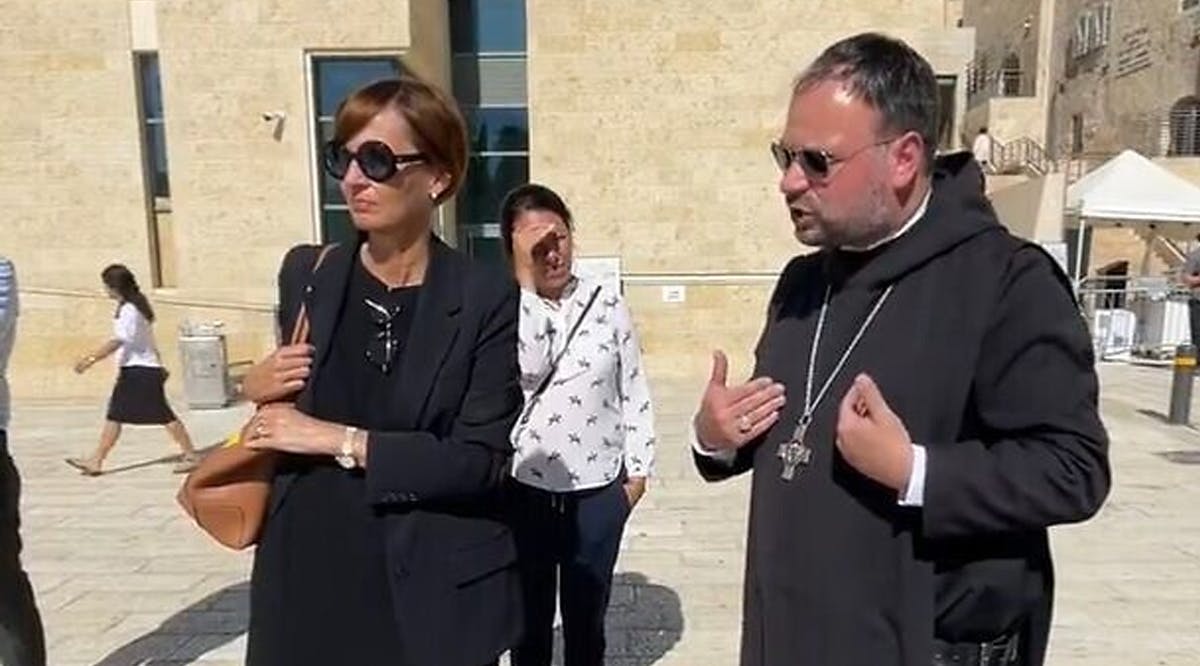 Anger as Abbot Told to Hide His Cross on Visit to Western Wall with German Minister
A Christian abbot was asked Wednesday, July 19, by an official at Jerusalem's Western Wall to hide his cross while accompanying Germany's education minister to the holy site, drawing censure and an apology in the latest incident of Jewish-Christian tensions in the capital's Old City.
The incident, which took place outside the prayer area of the Jewish holy site, was filmed and posted online by a reporter for German media.
Nikodemus Schnabel, the abbot of the Old City's Dormition Abbey, was stopped by a woman who was said to be an employee of the Western Wall Heritage Foundation, the Haredi-dominated state-run body that administers the site.
The footage shows the woman telling Schnabel the pectoral cross he was wearing was "really big and inappropriate for this place" and asking him to stow it away, as Germany's Federal Minister of Education and Research Bettina Stark-Watzinger stands by.
"This is very harsh, you're not respecting my religion. You're hindering me from my human right," Schnabel says. "This is not a provocation, I am an abbot. This is my dress. The cross is part of my dress code. I'm a Roman Catholic abbot. You want me to not dress as my faith, that is the reality."
The visit eventually took place as planned and the Western Wall Heritage Foundation issued a statement apologizing "for the distress that was caused," but defending the actions of the woman while also noting that the site is open to all and there are no rules "on this issue" there. (TOI / VFI News)