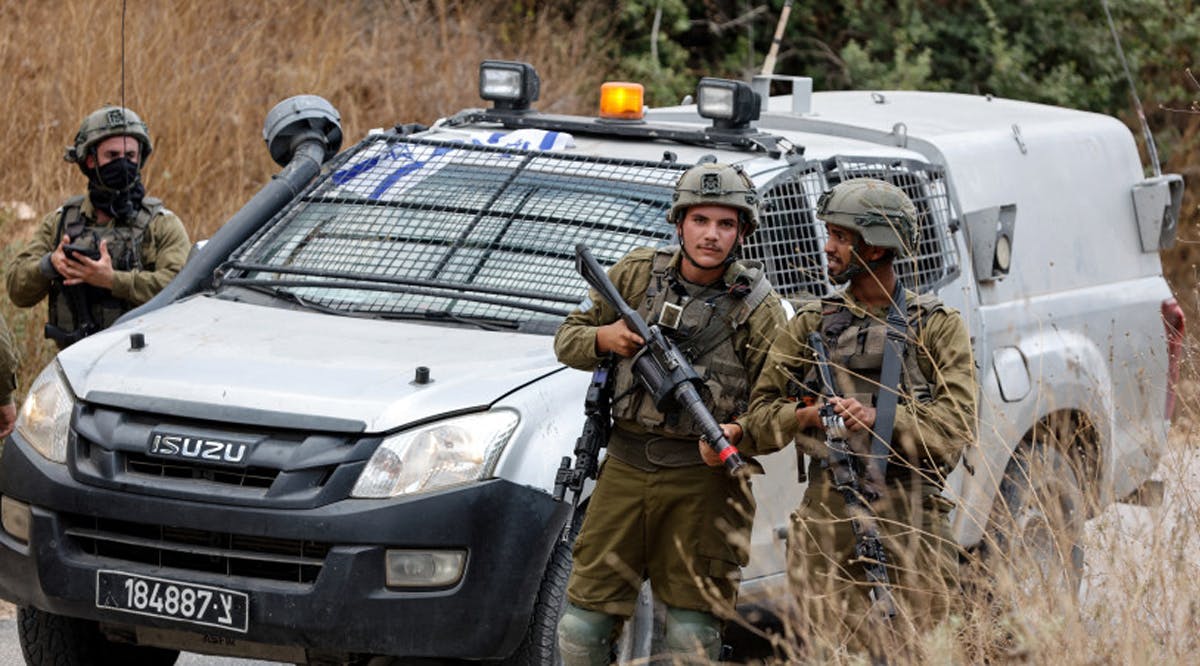 Israel Arrests 17 Suspects in Overnight Raids
The IDF and the Shin Bet (Israel Security Agency) conducted a minor escalation against Judea and Samaria terror overnight between Sunday and Monday, July 23 - 24, arresting 17 Palestinians in one night of raids, including using somewhat larger forces and one raid which lasted an unusual five hours long.
The number of arrests, altercations, size of IDF forces, and amount of time the forces spent in some of the Palestinian areas was more extensive than the average nightly IDF raid.
However, Israeli media have learned that the IDF did not view the raid as a "mini-Jenin" operation or a warm-up to such an operation. This, despite the fact that many top officials announced that, after the massive two-day operation in Jenin earlier in July, other similar massive operations might soon be necessary.
An IDF statement said that 10 explosive devices were seized in addition to the arrests, with many arrestees providing useful intelligence information regarding terror cells and trends going forward.
Arrests were also made in Beitut, Misakan Shaabiyah, Beit Kahil, Dura, el-Moir, Katanah and Tapuach. There were also operations in Beit Omar and Bethlehem.
In Nur-al-Shams, Beitut, and Katanah, local Palestinians responded to the IDF operations with a mix of gunfire, tossing improvised explosives, and stone-throwing. (JPost / VFI News)
"For He guards the course of the just and protects the way of His faithful ones." - Proverbs 2:8