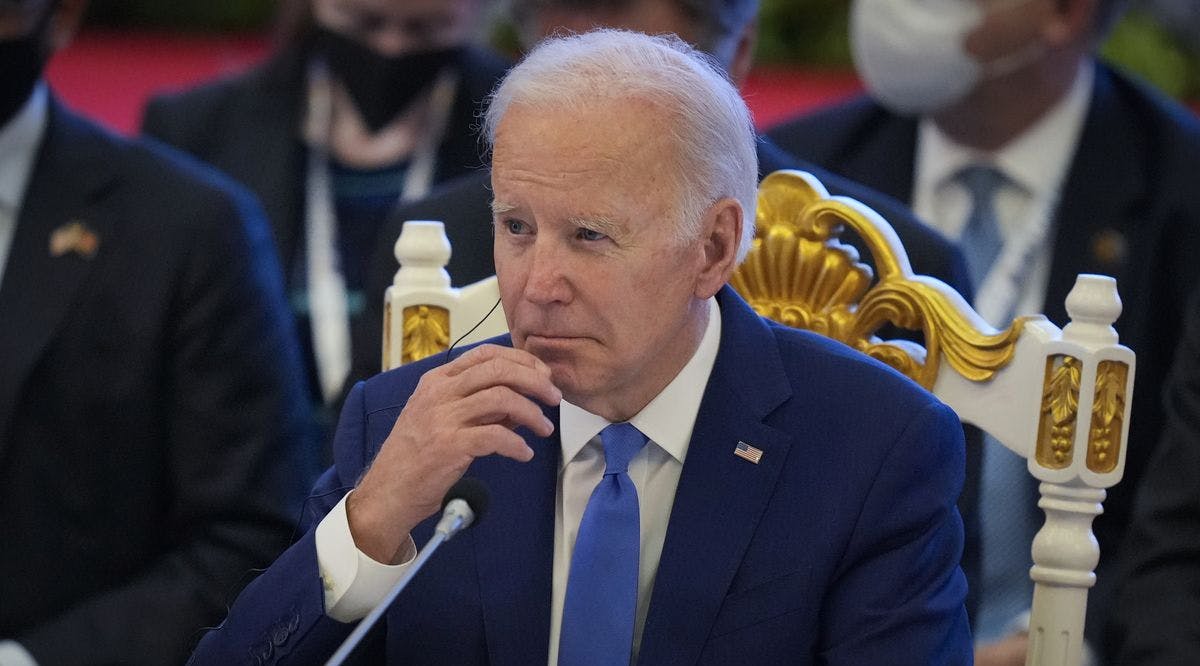 Biden Scrambles for a Plan B with Iran Nuclear Deal on Life Support
The global push to constrain Iran's nuclear program has entered uncharted territory as the U.S. and its allies signal that negotiations with Tehran are all but dead, and it's not clear whether the Biden administration has a viable plan B to keep Iran's theocratic regime from acquiring a nuclear bomb that the agreement was supposed to prevent.
The high-stakes multilateral talks have collapsed as Tehran deepens its diplomatic and military ties with Moscow, stoking fears that the Kremlin will offer covert help with Iran's nuclear program in exchange for more drones and missiles for Russia's war in Ukraine.
Analysts say it has become clear that Iran, at least for now, has virtually given up on diplomacy with the West and decided that aligning with Russian President Vladimir Putin offers greater benefit than continuing down the path of talks with the U.S. and Europe.
The negotiations were aimed at reviving the Obama-era Joint Comprehensive Plan of Action, which limited Iran's nuclear program in exchange for economic sanctions relief. The demise of those talks, combined with Tehran's deepening military partnership with Moscow, has thrust U.S. policy toward Iran into uncertainty. (WT / VFI News)