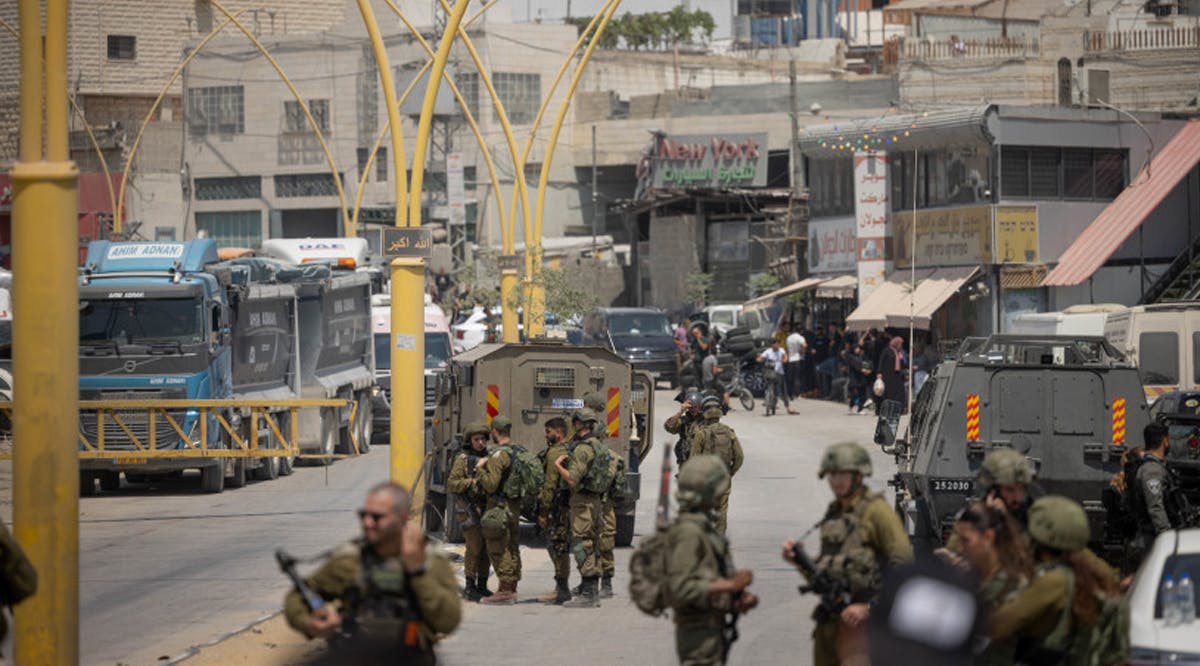 Hebron Terror Attack: Mother Shot Dead in Front of Daughter
Preschool teacher Batsheva Nigri, 40, was shot to death in front of her six-year-old daughter on Monday, August 21, on Route 60 in Judea and Samaria after hitching a ride to her nearby home in Beit Hagai junction.
Nigri, a mother of three, grew up in Efrat. The driver Aryeh Gottlieb, 39, also of Beit Hagai is in serious condition from gunshot wounds and was transported to Soroka Medical Center. The child suffered from light shrapnel wounds.
Two terrorists drove in front of the victims' car, cutting it off while slowing down traffic at the intersection. They then shot at the victims from short range, spraying their vehicle with at least 20 bullets, and then continued driving.
Al-Aqsa Martyr's Brigade, the armed wing of the Palestinian Authority's ruling Fatah faction, took credit for the attack, explaining in a statement that it was "a natural response to the crimes of the occupation." The group noted that this terrorist attack took place on the 54th anniversary of an attack on al-Aqsa by a Western tourist.
A Hamas spokesperson, Hazem Qassem, also praised the attack and said it was a response to Israel's ongoing assaults on Palestinians.
Security forces do not yet know the identity of the terrorists or whether there was any connection between this Hebron attack and the weekend one in Huwara. (JPost /VFI News)
"God, we ask that You comfort the daughter of the woman who was murdered, and that she and her siblings will be able to survive and prosper through Your provisions. We pray that she will be able to heal physically and emotionally from the horrible reminders and memories that will undoubtedly haunt her after this abhorrent attack. We also pray for the swift recuperation of the driver and the quick apprehension of the terrorists responsible for this attack. Lastly, we pray that the terrorist organizations that took responsibility and praised the attack will face international backlash and that urgent measures be made to take them down."