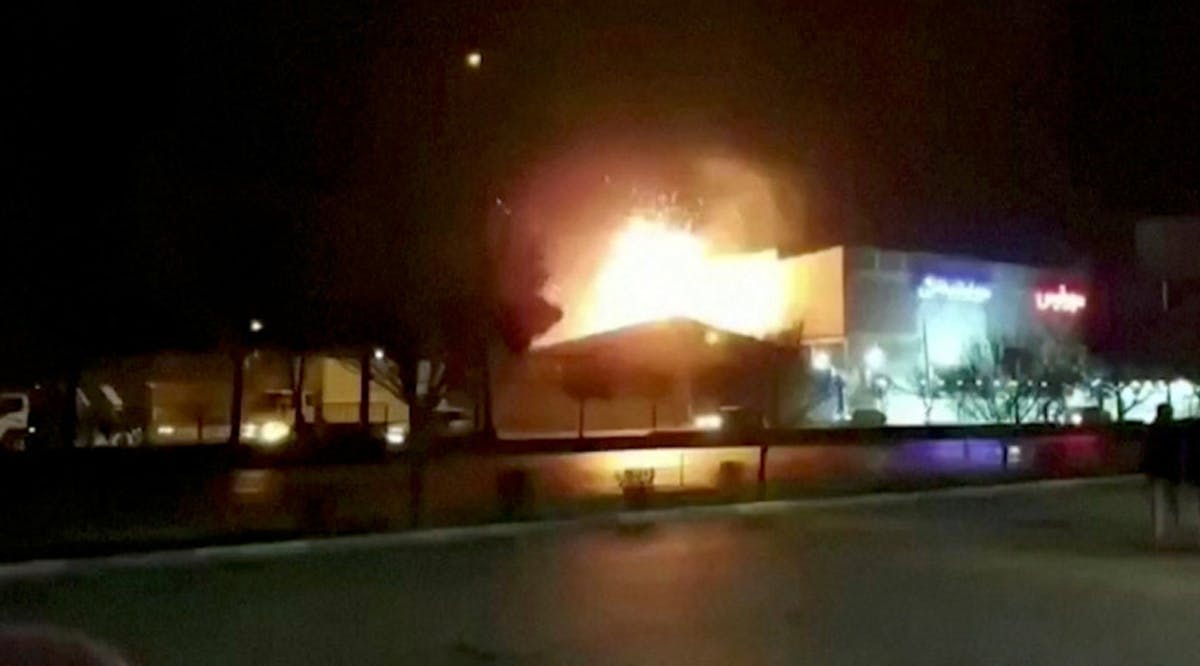 Russian Drone Team Was Stuck in Iranian Hotel During Alleged Israeli Strike - Report
A Russian team visiting Iran to gain expertise in drone manufacturing had to shelter in their hotel after an Israeli strike targeted a weapons factory in Isfahan in January, American media reported on Thursday, August 17.
The team was part of efforts to establish a drone production facility in Russia with the help of Iran, which would produce a variant of the Iranian Shahed-136 drone known as the Geran 2.
The new facility, located in the Alabuga Special Economic Zone in the Republic of Tatarstan about 900 km east of Moscow, is intended to produce drones on a larger scale than Iran, but so far is at least a month behind schedule and is seemingly still unable to produce full drones.
American media obtained documents revealing information about the Alabuga facility from an individual involved in the efforts at the site who is opposed to Russia's invasion of Ukraine. "This was the only thing I could do to at least stop and maybe create some obstacles to the implementation of this project," said the anonymous individual.
According to the report, hundreds of Russian employees and students have been sent to Iran to receive relevant training. While one of those groups was visiting Isfahan in January, the drone strike which Iran blamed on Israel targeted a weapons factory in the city.
While Iran's Defense Ministry claimed the strike was unsuccessful, video from the scene showed a large explosion hitting the roof of the facility, which is believed to have been linked to the production of drones and missiles. (JPost / VFI News)
"Have no fear of sudden disaster or of the ruin that overtakes the wicked." - Proverbs 3:25