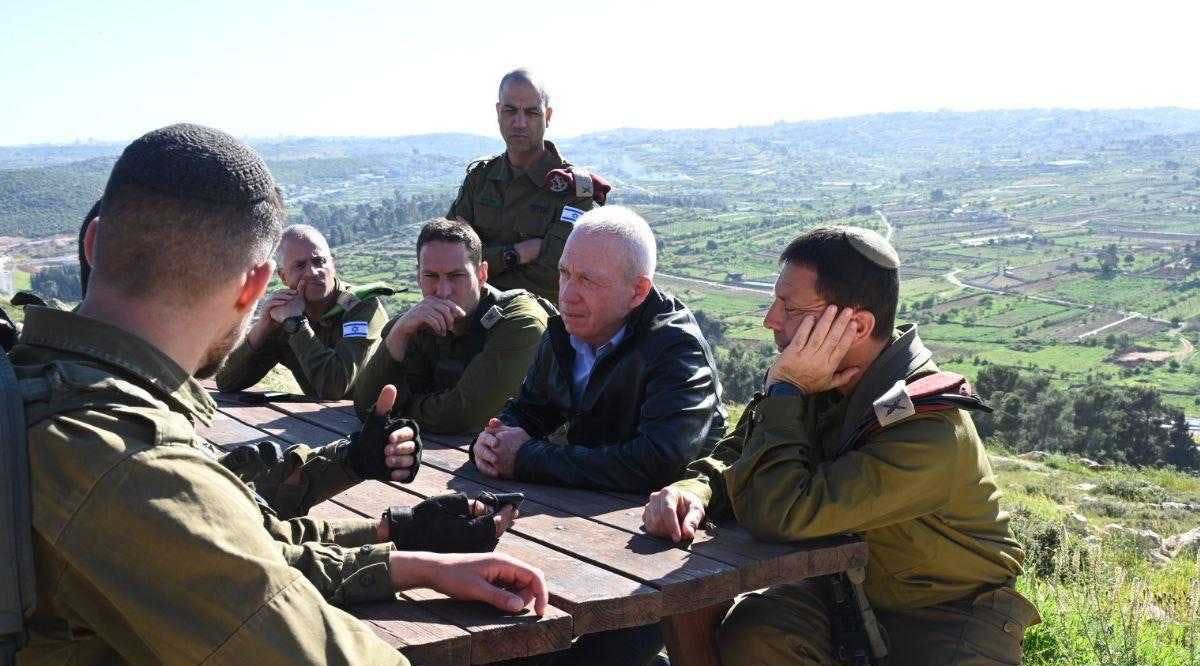 Gallant Vows to Block Iran, Hezbollah in Syria after Alleged Israeli airstrikes
Defense Minister Yoav Gallant on Sunday, April 2, warned Iran and the Iranian-backed Hezbollah terrorist group that Israel would not tolerate any efforts to harm the country or its citizens.
The comments came after a series of airstrikes in Syria on Friday, March 31, that the Syrian government attributed to Israel, and a warning from Iran over the attacks, "The Zionist regime will undoubtedly receive a response to this crime." Syria said five soldiers were injured and Iran claims that two IRGC soldiers died during the airstrikes.
"We have tensions on all fronts," Gallant said in a pre-Passover toast with soldiers in the Etzion Brigade in the West Bank, saying Iran was attempting to make inroads into the territory.
"The Iranians are extending their outreach to Judea and Samaria and Gaza, and are attempting to entrench themselves in Syria and Lebanon," Gallant said.
"We will not allow the Iranians and Hezbollah to harm us. We have not allowed it in the past, we won't allow it now, or anytime in the future." (TOI / VFI News)
"You, Lord, will keep the needy safe and will protect us forever from the wicked." - Psalm 12:7